Review: The Sigma 70mm f/2.8 Art is a Macro Lens Worthy of Your Bag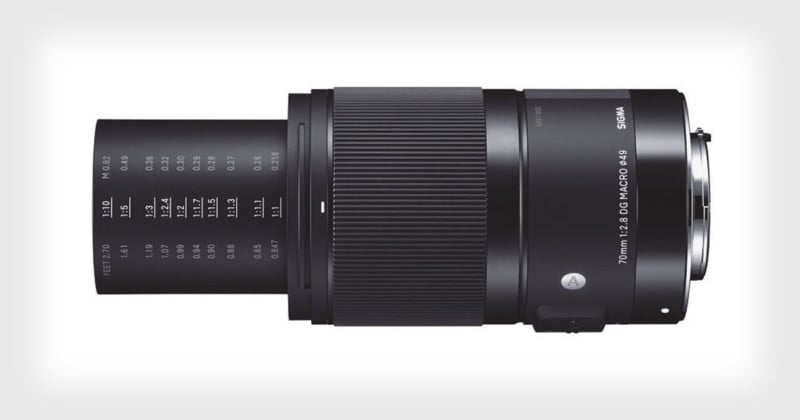 The Sigma 70mm f/2.8 DG Art Macro is the first prime macro lens to sport Sigma's "ART" badge. Unlike most of the Art lineup, the size is closer to the Contemporary lineup of lenses. Sigma themselves say that this lens is designed with optical quality as a priority over autofocus speed.

Sigma's old 70mm macro came out back in 2006, was discontinued in 2014, and was loved by many macro shooters. Can the new 70mm Macro Art make the cut? Sigma sent us a sample of this lens (in Canon EF Mount) for a few days to try out. Read on to see what we thought.
Design & Specs
13 elements in 10 groups
9 aperture blades
Aperture range f/2.8-f/22
Minimum Focusing Distance – 10.2" from sensor
49mm filter size
4.2" long collapsed
18.2oz
Available in Canon EF/Sony E/Sigma Mounts
Focus by wire
Compatible with Sigma Teleconverters (N/A for Sony E)
Compatible with Canon Lens Aberration Correction
At first look, the Sigma 70mm Macro is quite small compared to most of the Art lenses. Weighing in at just over 18oz, it's only 4oz heavier than Sigma's 16mm f/1.4 Contemporary for Sony E/M43 mount. This makes hand holding the lens an easy task compared to some of the macro lenses on the market.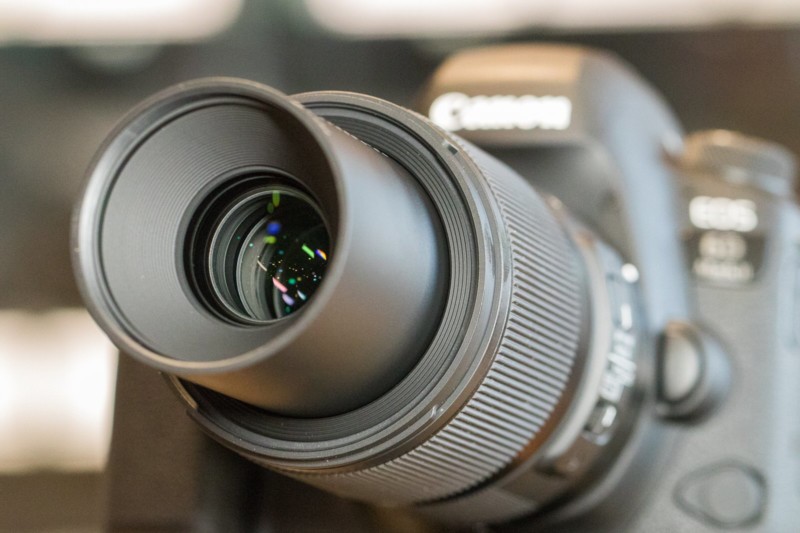 Unlike Sigma's 105mm macro, the 70mm does not have built-in stabilization but is also about half a pound lighter. Also, unlike the 105 (and the old 70mm), the 70mm Art uses a focus by wire system, a first for the Art lineup (DN lenses excluded). While it takes some time to get used to it, after a bit of toying around, it does make fine tuning the focus point manually a bit easier and more precise.
There are 2 sets of switches on the lens – one for AF/MF, and a focus limiter. The lens mount features a rubber gasket to provide some weather and dust sealing, but with the extending barrel, I'm not sure I'd be using it in the rain or snow.
The focusing ring is smooth and has a long throw due to its focus by wire system. This ends up being a double-edged sword. It's great for fine tuning the focus point without overdoing it, but if you want to go to 1:1 magnification, it does take some time having to twist the barrel. Unfortunately setting the focus limiter does not make the lens automatically extend to that range – maybe this is something that Sigma can incorporate with a future firmware update?
Performance
When Sigma said that their main focus was resolution/quality vs AF speed, there were concerns that this lens would be slow or inconsistent when focusing. While it's no speed demon, it's also no slouch. Having used macro lenses from Sigma/Tamron/Nikon/Canon/Fuji/Sony in the past, the AF speed/accuracy is pretty average. The closer you get to 1:1, the more it begins to hunt.
There were a few instances where it seemed to get lost and wouldn't focus (90% of the time it was when the limiter was on full), but most people using this lens will throw it into manual focus, go to 1:1 and move their way in towards the subject until it's in focus, or at the very least use the focus limiter which helps the lens lock down focus faster.
When autofocusing, the AF motor is fairly quiet. There are quieter lenses out there, and there are louder lenses out there (the first lens that comes to mind is the noisy Sony 50mm f/2.8 Macro). If you're using the lens for video in a silent setting, there's a good chance you'll hear the AF motor, but when using it outside it's not likely to scare off any creatures you choose to photograph.
Like most of the Art lenses, the 70mm is designed to be sharp throughout the entire aperture range. Even though the DoF is extremely thin at f/2.8, the in-focus area is nice and crisp.
Sample Images
The following images were taken with a Canon 80D and Canon 6D Mark II. Other tools used while shooting were: LED Macro Ring Light, Focusing Rail & AF Extension Tubes (from ProMaster), a Westcott Ice Light 2, and a Savage Edge Lit Pro Video light.
Handheld Photos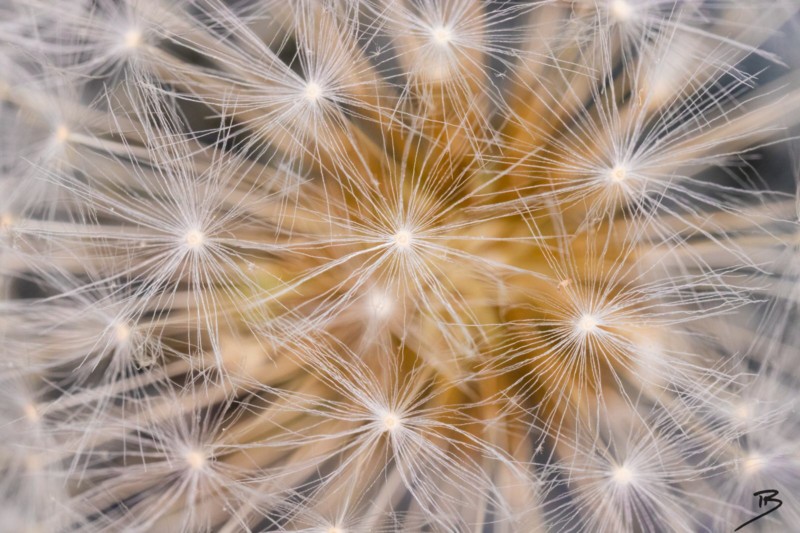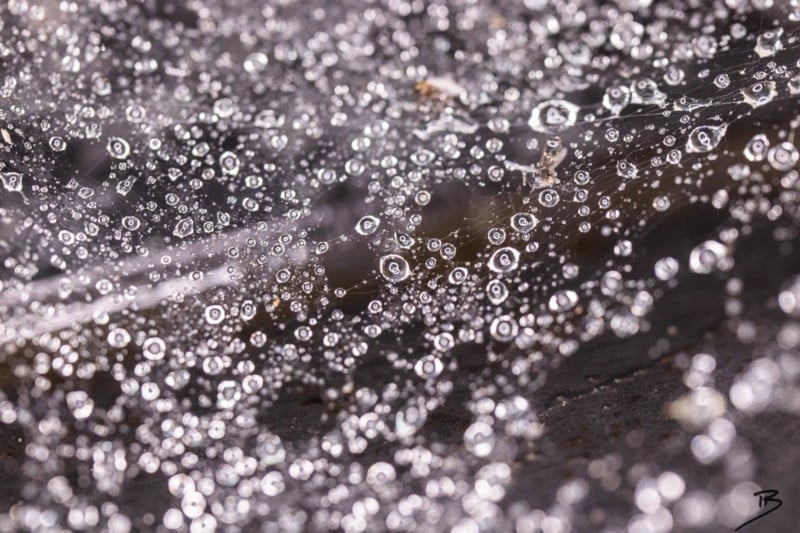 Stabilized Photos (Tripod/Macro Rail)
Sigma Macro + 12mm Extension Tube
Overall Thoughts
Initially, I was on the fence about this lens – partly due to the focus by wire system, and partly due to the shorter focal length (my personal favorite macros are the Sigma 150mm, Canon 100mm, and Sigma 105). After using it for a few days and getting used to the way it works, it had changed my mind.
With its smaller weight, carrying this lens around through a field of flowers or a garden for a few hours is easy to do. The image quality of this lens is great. Even in higher contrast situations, there wasn't much (if any) chromatic aberration. The bokeh is smooth and doesn't distract, the AF speed is acceptable when using the focus limiter, and the price is reasonable at $569 – oddly enough, the same price as the Sigma 105mm Macro after instant rebate.
If you're looking to add a new macro lens to your arsenal or looking to get into macro photography, the 70mm f/2.8 Art Macro is definitely worth a look once it hits store shelves.
---
The Canon mount is expected to ship mid-June (pre-order here), the Sony FE mount release date is TBD (pre-order here).
---
About the author: Ihor Balaban is a photographer and store manager of the camera store Pixel Connection in Avon, Ohio. To learn more about the store, head over to the Pixel Connection website. This post was also published here.