Instagram Now Lets You Share Other People's Photos in Stories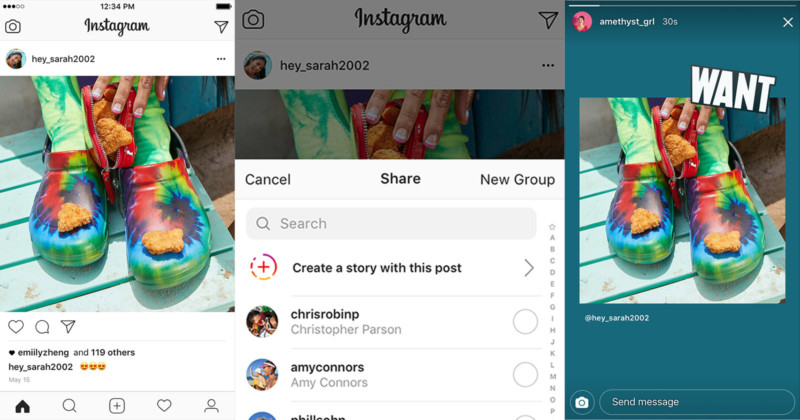 Instagram has officially launched the re-sharing of other people's posts in your stories. The feature was previously spotted by a small set of guinea pig users back in February and is now being rolled out to everyone.

If you're browsing through your feed and see a photo that you'd like to share, simply tap the paper airplane "Send" button found below it, just as you would when sending a post via Direct.
At the top of the view that pops up is a new option for using the post to create a story.
Tapping this option turns the post into a sticker with a customized background that you can add to your story. You can rotate, scale, and move the sticker around on the background. Tapping it brings up other styles you can use.
Posts shared in stories are always attributed to the poster's username, and anyone tapping the sticker will be taken to the original post.
Only posts from public accounts can be shared as story stickers in this way, and there's an option in your account settings that allows you to opt out of letting other people share your posts.
Instagram says post re-sharing has already rolled out to Android users and is set to arrive for iOS users in the coming days.