This is the World's First 512GB microSD Memory Card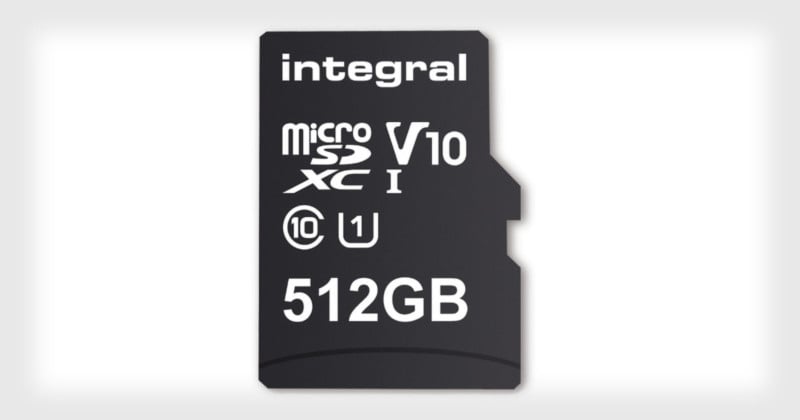 Want to store a ridiculous number of high-resolution photos and videos on your smartphone? Integral Memory has just announced the world's largest microSD card that stores a staggering 512GB of data in a memory card the size of a fingernail.

Integral, a European company, is taking the crown away from Sandisk, which announced a monster 400GB microSD card back in August 2017.
Integrals 512GB microSD is an SDXC UHS-I U1 and meets the Video Speed Class 10 (V10) standard — it's suitable for shooting full HD footage — with a maximum transfer speed of 80MB/s (a bit short of the 100MB/s read speed of the Sandisk 400GB card).
In addition to providing massive storage capacity for smartphones, drones, and action cameras, the card can be used as a standard SD card in larger cameras using a microSD-to-SD card adapter.
The Integral 512GB microSD card will be available in February 2018, and pricing has yet to be announced. If you're wondering about a ballpark cost, though, just know that Sandisk's 400GB card has a price tag of $245.