Canon Asking Its Pros What They Want in a Pro Mirrorless Camera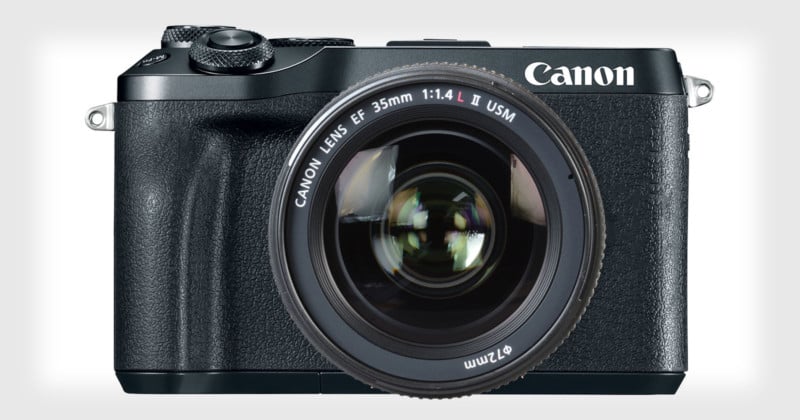 If you're a Canon shooter who has been waiting for Canon to get serious about mirrorless cameras, here's some promising news: Canon has reportedly been asking its professionals what they'd like to see in a mirrorless camera.

Canon Rumors is hearing from a trusted source that Canon has been surveying select Explorers of Light and other professionals to find out what they'd expect in a professional mirrorless camera that's "'compelling' enough to purchase and use."
Canon's CEO recently admitted in an interview that his company has been lagging in innovation behind other companies and that Canon is now determined to "raise our antennas high toward cutting-edge technology."
Canon and Nikon have both dabbled in mirrorless cameras in recent years but have failed to create products that are competitive against the offerings of companies like Sony and Fujifilm. Sony generated a huge amount of attention and praise in 2017 by launching the full frame a9 and a7R III.
Canon and Nikon have yet to go full frame with their mirrorless cameras, presumably out of fear of cannibalizing their dominance in the world of professional DSLRs.
With Nikon signaling strongly that it's developing a full frame mirrorless camera, however, Canon may need to accelerate its own plans to avoid further falling behind in this niche.
If Canon is just now starting to look into what photographers want in a professional mirrorless body, then a full frame Canon offering may not be as close as some people think.
"I'm not sure of when these questions were being asked, but if it was recently, that would likely tell us that a full frame mirrorless professional camera is not in the near future," Canon Rumors writes.
Over in the Canon Rumors forums, some photographers have been putting forth their own ideas for an ideal Canon full frame mirrorless camera. Suggestions include:
Standard EF mount without needing an adaptor
Solid build quality
Hot shoe
4K video
High megapixel count
Built-in viewfinder
Focus peaking
Wireless flash control
AF point selection joystick
Canon Rumors is also hearing that in the same survey, Canon is asking photographers what they think about the Sony a9 and Fujifilm GFX 50S medium format camera.
"I will note that the likelihood of a Canon medium format camera coming to market is slim-to-none at best, perhaps it was more to gauge the interest in higher resolution cameras," Canon Rumors states.