How to Put Together a Nifty SD Card Hub for Under $50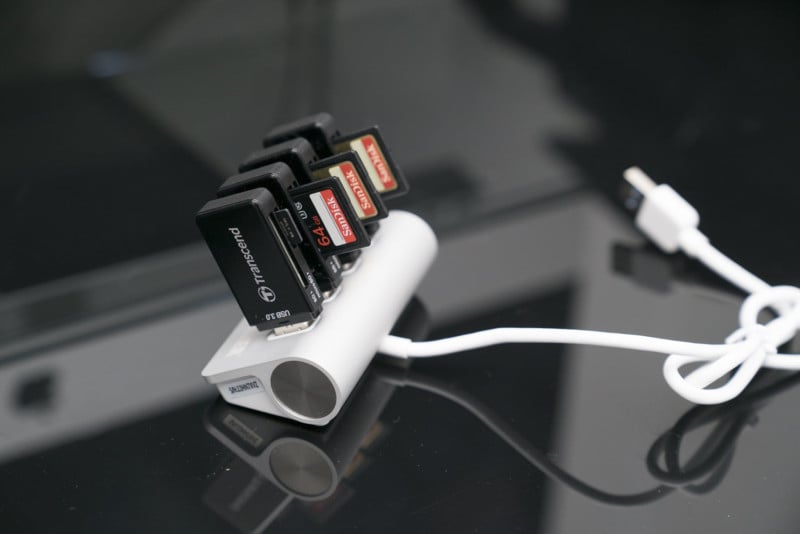 For years now, I've been looking at using the Lexar Hub to efficiently transfer multiple SD cards to my iMac. The reason I never pulled the trigger was that it seemed like it was a bit much. The Lexar hub is pretty large and it requires its own power source which is an inconvenience while traveling and having to back up cards on your laptop. I think I finally found the solution!


I decided to go ahead and build my own USB 3.0 SD card hub from things you can easily purchase from Amazon. Essentially, it's a USB 3.0 hub that I filed with inexpensive and reliable SD card readers that I've been using for years. I went with the ANKER USB Hub for a few simple reasons, but mainly because the design matched my iMac and MacBook Pro. There are other hubs out there for around the same price, or cheaper, but I know ANKER makes quality products and for $15 you can't go wrong.
The next step was buying enough SD card readers. Luckily, Transcend makes a really simple option for this for only $8. I've been using these readers for years because they're so compact and inexpensive that I just throw them in each of my camera bags so I always have a reader in a pinch no matter where I am or what I'm doing. These readers take full-sized SD cards and Micro SD cards, which are the only type I use anyway.
It's not the fastest solution since its only USB 3.0, but usually, when I get home from a wedding, I'll start transferring most of my footage, take a shower, and by the time I come out, most of what I shot throughout the day is already backed up. Overall, this is a big help in my post processing and anything to help save time is worth sharing.
When I shoot video for a wedding, I usually come home with 3 cameras worth of cards, plus at least 4-5 audio cards that usually take a while to transfer. This particular system only allows you to transfer 4 at a time, but if you really wanted, you could probably just purchase a larger USB hub and more card readers to transfer 8-10 SD cards at once. I am using this example since it is more comparable to the 4 bay system that you get from a Lexar Hub.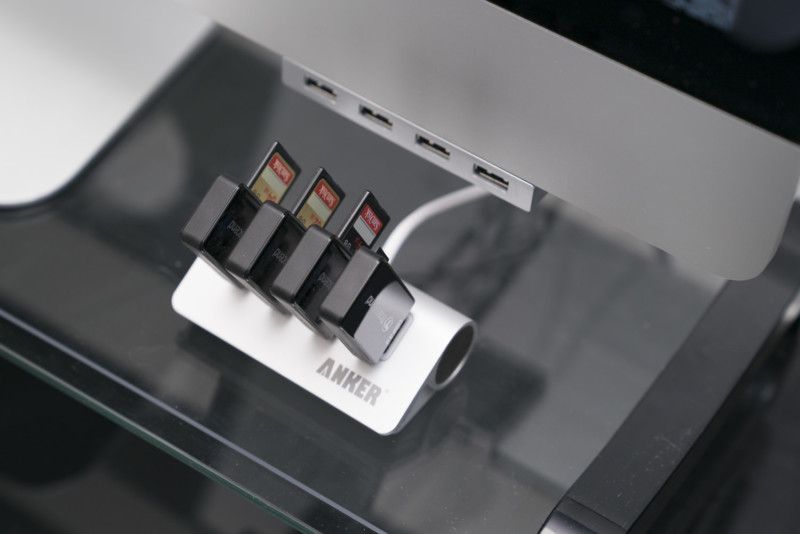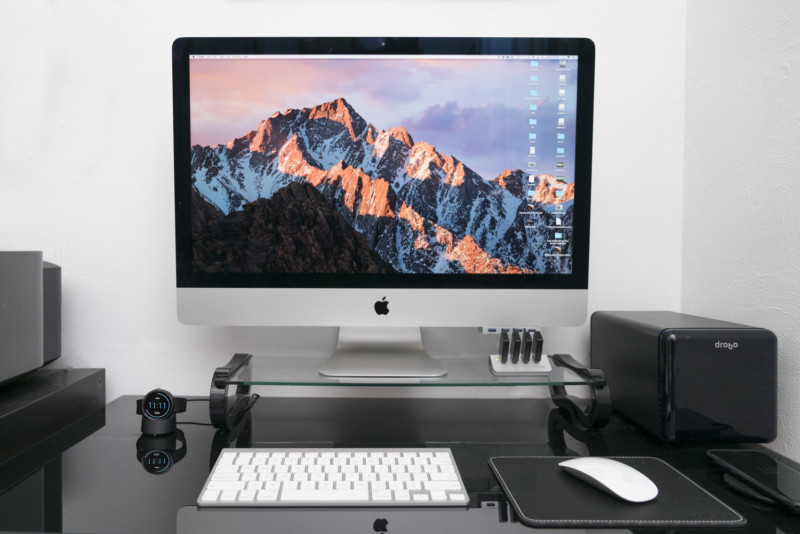 I hope this was able to help those of you looking for an affordable custom memory card hub solution.
---
P.S. My wife and I also have a travel photography website, TheTravelRats.com, where we recently shared a post on our favorite travel photography tips that we urge you to check out.
---
About the author: Austin Paz is an NYC-based photographer, cinematographer, blader, drummer, and traveler. You can find more of his photography on his website or by following him on Instagram and Facebook. This post was also published here.