A $50 Lighting Setup for Product Photography
Looking to do product photography on a budget? The lighting setup found in the 6-minute video above by DSLR Video Shooter will cost you only $50 and involves just one light source: a 24″ x 24″ soft box.

For this to work properly, you want a large soft box to diffuse and distribute a nice soft light. If you're doing smaller, more detailed things, then a 16″ x 16″ option will work too.
This soft box uses an LED light screwed into the bulb mount, which costs about $20, outputting 40 watts of power.
The light is "mounted" using standard plastic storage boxes, holding the light directly over the product in question.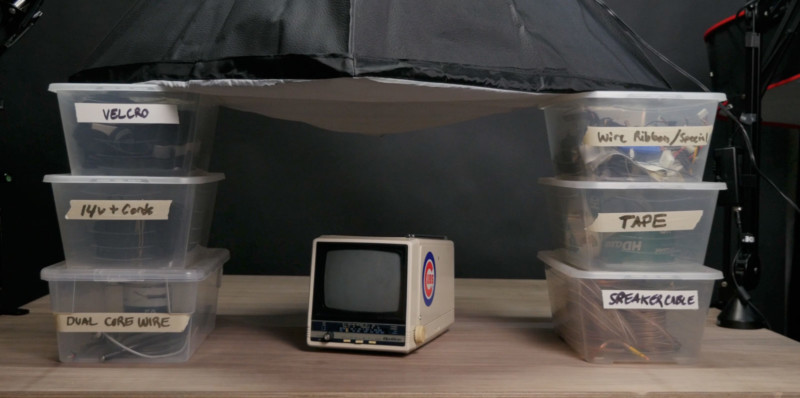 The closer the light is to the subject of the image, the softer the light appears.
But it's possible to mix things up further. Tilting the light, by removing some of the boxes on one side, will introduce a new angle to the shot. To fill in the shadows, just use some white foam board on the opposite side to bounce the light back towards the product you're photographing.
And it's that simple! A $50 lighting setup for detailed product photos. Make sure to watch the video above for the full tutorial with instruction and tips.
---
Image credits: Video and still frames by DSLR Video Shooter