Loupedeck is a New Console for Photo Editing in Lightroom
Loupedeck is a new physical console that's designed specifically for editing photos inside Adobe Lightroom. Its goal is to enhance your editing by putting everything you need into an ergonomic, physical interface at your fingertips.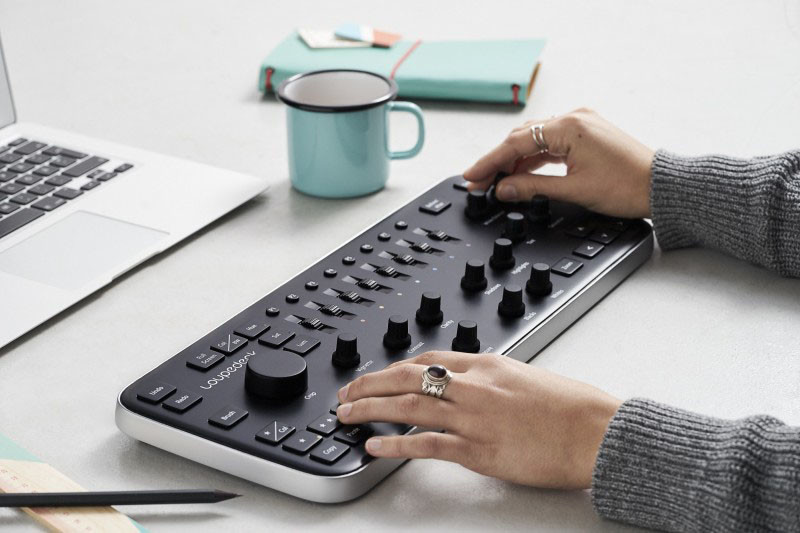 "The hands-on and highly intuitive console replaces the mouse and keyboard, and it works seamlessly with Apple and PC operating systems," the company says. "Simply plug and play."
Similar products on the market today include Palette, which has a modular design for customization, and MIDI2LR, an open source app that lets you use any MIDI controller.
Loupedeck presents all of its buttons, knobs, and sliders on a 2.2lb (1000g) panel that measures 6.1 inches (156mm) deep, 15.7 inches (400mm) wide, and 1.26 inches (32mm) tall.
The many interface controls are labeled with what they edit directly on the matte black surface. There are also special features designed for improving workflow: for example, pressing in a dial resets that setting to default values. Here's a diagram of all the different functions:
The Helsinki, Finland-based team behind Loupedeck aims to have the product hit store shelves in September 2017 at a price of €369 (~$410). They're currently funding the project through Indiegogo, where contributors can donate €229/$249 for a chance at receiving one of the first units if/when they start shipping (currently estimated for June 2017).
While Lightroom is the software that's being targeted with the first release of Loupedeck, the team is planning to make its products compatible with other photo editing programs later on.