Size Matters: Comparing Different Octabox Sizes
What's the difference between a 60-inch octabox, a 38-inch octabox, and an 18-inch octabox? Besides the obvious—size and portability—they actually create a noticeably different quality of light. How different? This short comparison video shows you.
This quick tips video was created by photographer Francisco 'Joey' Hernandez (Instagram), who put it together as a response to the many questions he gets about this exact subject.
So he shot this quick comparison video, capturing portraits first with the 18, then the 38, and finally the 60-inch octabox and showing you the results alongside a basic pros and cons list he put together.
In the image above, we have the 18-inch on the left, 38 in the middle, and 60 on the right, and immediately you can tell there's a difference. Each light was placed at the same distance from the subject for this comparison, and the smaller the light, the harder the result.
That means the 18-inch octabox created a harsher more direct light that Joey recommends you soften with more ambient light; the 60-inch octabox, on the other hand, boasts a beautiful soft light with a much bigger spread, making it both more flattering and more versatile.
Here's one more comparison. First, the 18-inch octabox, balanced a bit better with ambient light:
Now, the 38-inch: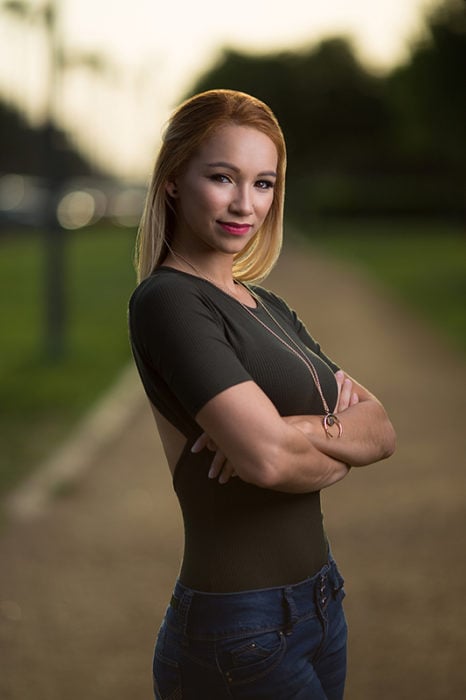 And finally, the 60-inch:
The basic advice Joey has to offer in the end is simple: size matters. The smaller octaboxes are much more portable, and easier to use in the wind (although the 38-inch tried to fly away twice during this shoot…) but the light is harder the smaller you go.
If you can afford the bigger octabox—and you can afford to carry it around, too—then Joey definitely seems to like the quality of light and versatility of a bigger spread much better.