Sony 85mm G Master Lens Gives Zeiss Otus Performance for Half the Price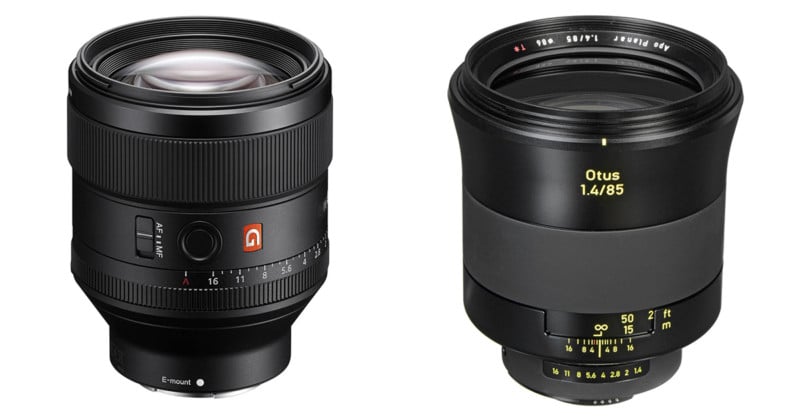 DxOMark just finished testing Sony's 85mm f/1.4 GM lens, part of Sony's uncompromising new line of G Master lenses. And the results show that Sony really did leave out the compromise; in fact, it looks like the 85mm f/1.4 GM is on-par with the lusted-after Zeiss Otus 85mm f/1.4 … at less than half the price.
When it comes to overall score, the 85mm GM actually beats the Otus 49 to 48. In both sharpness and distortion, Sony ouclassed Zeiss: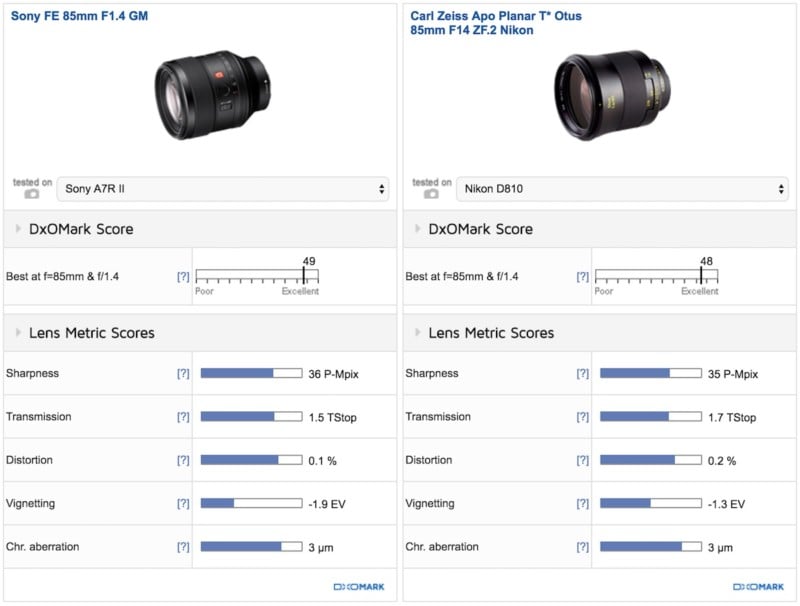 Of course, the comparison isn't entirely fair since the two lenses can't be tested on the same camera—the Sony lens was tested on the 42MP A7R II while the Otus was attached to a 36MP Nikon D810 for this comparison. This gives the Sony a sharpness advantage out of the gate.
Still, DxO didn't hide their surprise at the fact that an $1,800 lens offered the same (or better) performance in some categories as a $4,500 competitor.
"It comes as something of surprise to find that the Otus and Sony perform at similar levels," writes DxOMark. "Indeed, on the newer Sony body, the 85mm f1.4 is rated at a level similar to the Zeiss Otus … which lens is considered the benchmark in today's optics for full-frame cameras."
As of this review, the 85mm f/1.4 GM is officially the best performing E-Mount lens DxO has ever tested. The only caveat? You can actually get almost the same level of performance from the Zeiss 85mm f/1.8 Batis for $600 less… so Zeiss still has your back if you're looking for an affordable top performer.
To check out the full review over on DxO Mark for yourself, click here.