VSCO Opens a Free-to-Use Giant Photo Studio in NYC
VSCO today announced the launch of its new Open Studio, a free-to-use massive studio space in New York City.

The studio is located in VSCO's office space in NYC's NoMad district.
"Open Studio was born out of our desire to support the creative endeavors of our community — not only on the VSCO platform, but also in real life," VSCO says. "We designed our office in NYC's NoMad district to be both a work space and a blank canvas, enabling any project to be brought to life."
The studio includes a permanent cyclorama wall for infinity background photos and some basic lighting equipment that can be borrowed for shoots if needed.
"We know how expensive it is to rent studio space, and that it can be especially difficult to justify the price when it's for your own passion project," says VSCO. "But if it's a project that excites you, that drags you out of bed at the crack of dawn and keeps you up late at night, we want to give you the opportunity to create it."
Booking a two-hour slot (that's the maximum) at VSCO Open Studio is completely free and can be done by submitting a request through an online form. You'll be asked to describe your project and why it's important to you.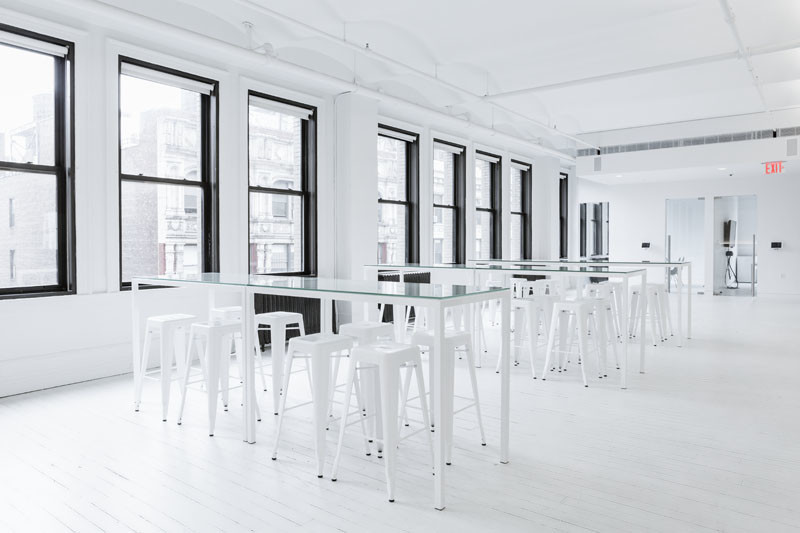 Be warned, though: if you cancel your booking within 72 hours of the session, you'll forfeit a deposit of $250. There's also a max capacity of 6 people in the Open Studio.
Additional Open Studio locations could be launched in other locations in the future, but for now the first one is found in NYC.