Capturing Portraits of Olympians with an 8×10 Wood View Camera
LA Times photographer Jay L. Clendenin is one of our favorite photographers. Incredibly creative, he frequently manages to surprise and delight us with his unusual portrait assignments. His recent 8×10 portraits of US Olympic athletes are a perfect example.
Clendenin has photographed Olympians before. In 2012, he used a 4×5 field camera with a 100+-year-old Petzval lens and a Canon 5D Mark II to create these diptych portraits that captured our attention.
This year, the theme seemed to be "go big[ger] or go home," because he traded in the 4×5 camera for an 8×10 Tachihara wooden view camera he inherited from friend and former colleague Bruce Moyer when he passed away in 2013. As you might imagine, the camera—and, by extension, these portraits—hold a lot of meaning for Clendenin.
Clendenin recently described his experience with this project in an article for the LA Times. Weighing 10 lbs by itself, the massive view cam tips the scales at 13lbs when you add a lens and 23lbs when you include the tripod you need to carry around with it. This ain't no hand-held machine unless your last name is Schwarzenegger.
"I'm not a muscular guy, so to say I am exhausted after lugging this gear around, is an understatement," writes Jay. But the resulting shots, it seems, were well worth the sore muscles.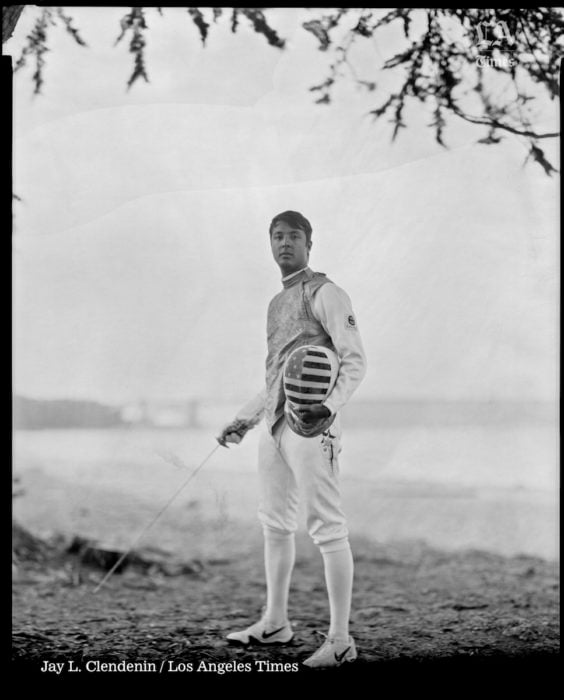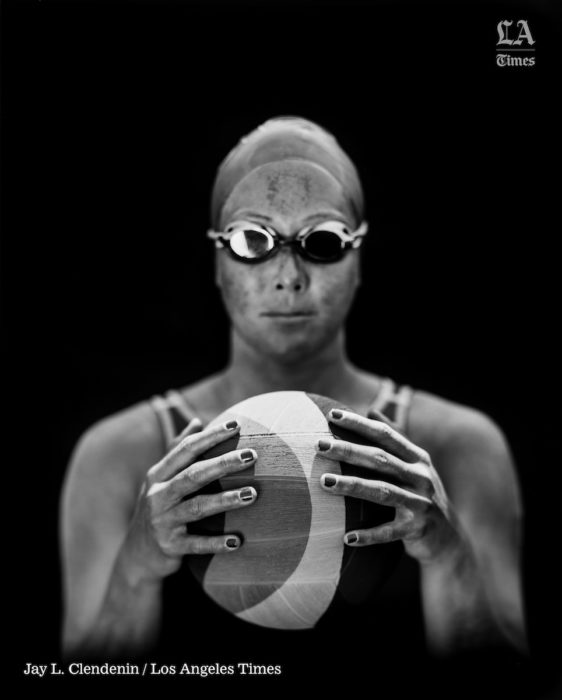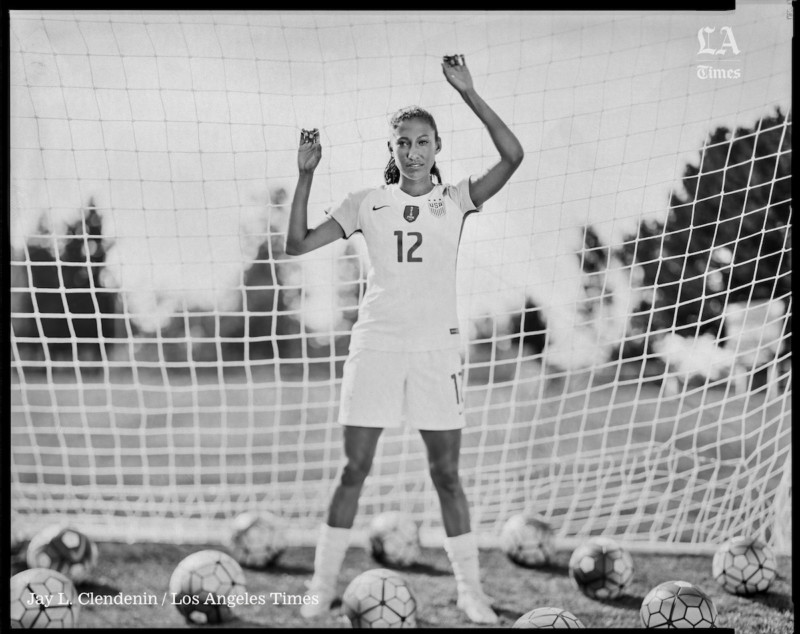 Each photo above was captured on 8×10 photo paper, developed in Jay's bathroom-turned-darkroom, and then inverted and processed in Photoshop. All of this in order to save some money, since shooting with an 8×10 camera on film is no affordable matter.
As he explains for the LA Times:
The biggest reason for not shooting traditional film was cost. A sheet of 8-by-10 film, with processing, is about $20, per frame. I averaged 10 frames for each athlete. Those numbers made it prohibitively expensive. Using photo paper and processing in my home bathroom-turned-darkroom cut down on the expenses and allowed me a more "hands-on" experience — all to my family's annoyance when they lost the use of a bathroom!
Jay was kind enough to share some behind the scenes photos of this project in action: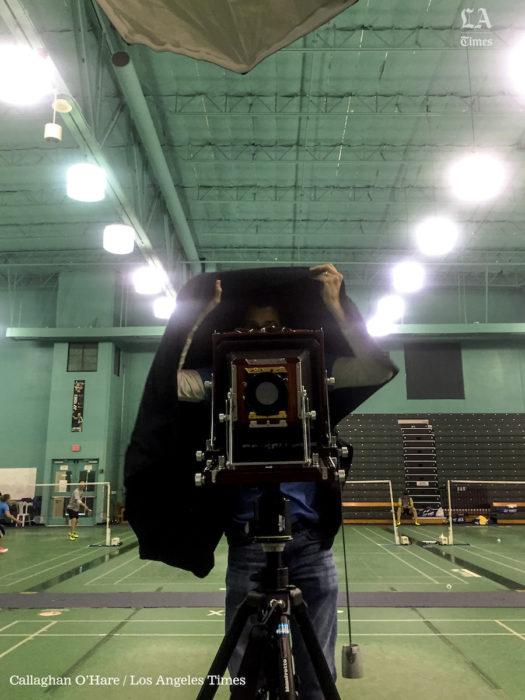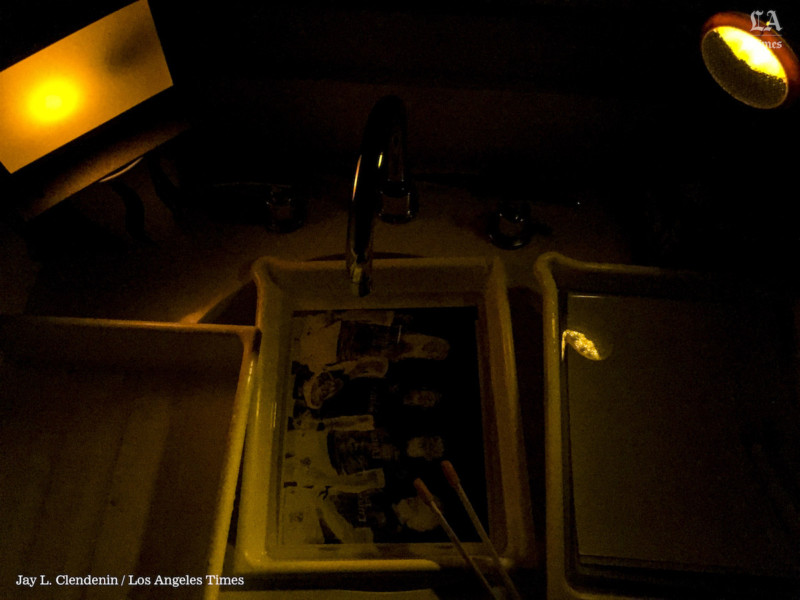 Jay calls this one of his favorite assignments he does for the LA Times. To learn more about these photos and hear the story from Jay's point of view, check out his first-hand account and then go visit his website to enjoy more of his work.
---
Image credits: Photographs by Jay L. Clendenin/LA Times and used with permission.