I Shot Polaroid-style Celebrity Portraits at This Year's Sundance Film Festival
As a staff photographer at the Los Angles Times, the majority of my assignments are celebrity portraits, often taken in non-descript hotel rooms during harried press junkets. Eight years of trying to photograph as many different looks as possible in the 5-to-10-minute windows we're granted, usually without an assistant, have given me plenty of practice for the chaos that comes with a major film festival.
This year marked our fourth L.A. Times photo studio at the Sundance Film Festival. Celebrities and their entourages file through our studio nonstop over the first five days of the festival and one of the biggest challenges I feel every year is creating a body of work that sits apart from what the other publications are doing in the same environment.


In addition to using my Canon digital cameras, this year I went with a process I've fallen back in love with: an oldie-but-goodie in my vintage Polaroid Land Camera 180 and the one-of-a-kind instant print created with Fuji FP-100c. Using this film takes me back to being a kid and watching the image develop after it came out of an old SX-70.
Ripping the top off a box of film, loading the 10-pack of prints into the Land Camera, locking the back, pulling the black paper out to ready the first print; convincing my subject to, "hold right there!" Trying my best to focus and then, a little 'click,' to capture the moment in front of me.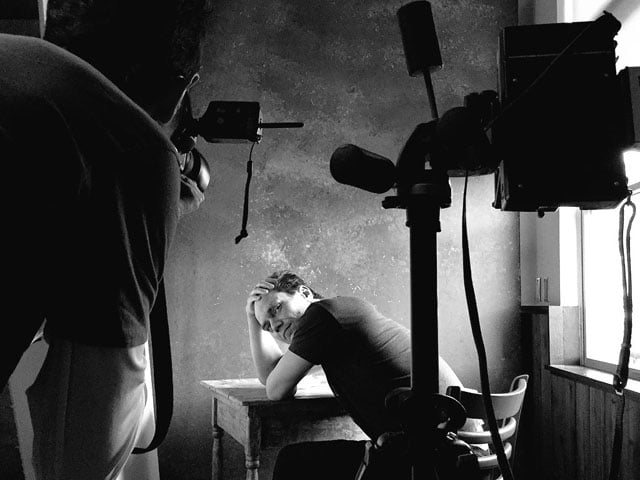 This current love affair began in July 2015, when we pulled off our first studio at Comic-Con in San Diego. Wanting to try something unique to add to our digital coverage, I shot a set of these "Polaroid-style" portraits, which were a hit with our subjects.
Next we tackled the Toronto International Film Festival in the fall of 2015 with the process, to an even bigger response — word spread and publicists and subjects began asking to do a "polaroid" when they entered our space.
Going into Sundance 2016 planning mode, I knew the space I'd be working in and planned for a window option where I could utilize the Land Camera. My sync port has been temperamental, so I've only been shooting in ambient light, utilizing gels when needed (Toronto). Our studio had a 10'x12' space for groups, a second position with 4'x8' moveable background singles and wanting a "different" look for my third/window position, I scoured my house and gently convinced my wife to let me use her antique farm table as a prop. Happy to say, the 100-year-old prop it made it there and back, with only ONE subject deciding to sit on it (Nick Jonas), which I allowed, because it worked!
The background was painted by the production company who helped build our space and we used a 4'x8' white foam core for fill on the left side of the frame. Because instant prints are wet after pulling them and collect dust immediately, I waited until the end of each day to pull and then copy them with my Canon 5D Mark III and a 100mm macro.
In my daily shooting of portraits, I rarely use a tripod, mainly because I prefer to stay as fluid as possible. But utilizing one becomes a necessity when using my Land Camera because of longer exposures. In the pandemonium of these festival environments, I've grown to appreciate this slower process. It has a calming effect, as much for the subjects as it does for me. It gives everyone a chance to take a breath, slow down and to collaborate on making one or two frames that hopefully stand apart. I've always maintained that successful portraits are dependent on collaboration and having this "film" on hand has helped me create an extra set of pictures that I'm really proud of.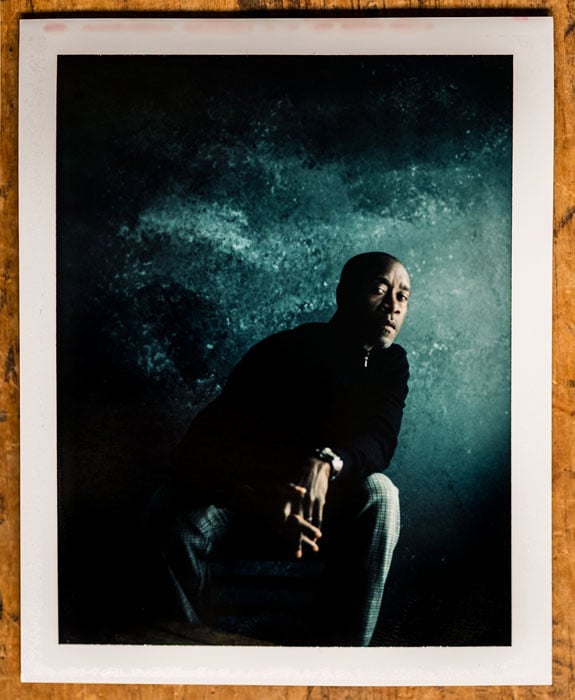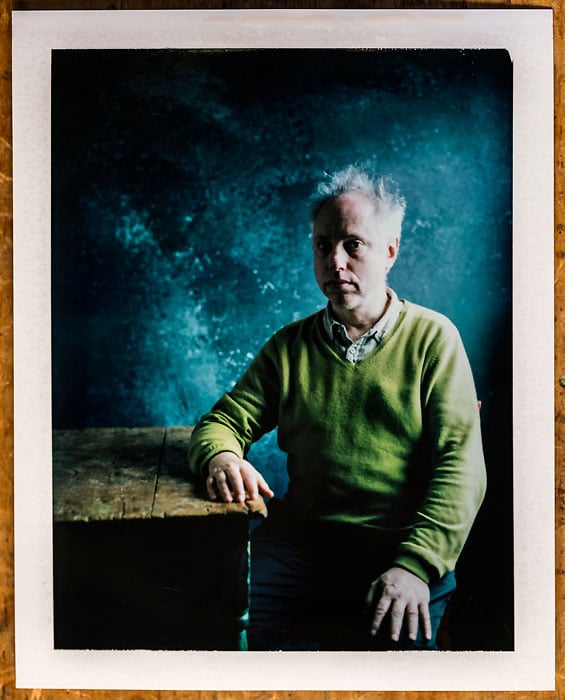 ---
You can find more of Clendenin's work on his website