Shooting Portraits with a Large Format Camera for the First Time
Here's an 8-minute video by photographer Irene Rudnyk with a behind-the-scenes look at her first experience in shooting portraits using a large format camera.

Rudnyk used two large format monorail cameras: the Combo SCII RS 4×5 and the Eastman View 8×10. With large format cameras, each shot is made with a slow and relatively tedious process. The film is put into a holder and slid into the camera, exposed, and then removed under the safety of a dark cover.
Large format photographers tend to favor the cameras for the high-quality images they produce (thanks to the sheer size of the film) as well as the amazingly shallow depth of field they're capable of producing.
Before exposing the film, Rudnyk shoots a Polaroid image with the camera to be sure that everything it how she wants it.
She also really likes the tilt-shift feature of the Combo SCII RS 4×5, since you can tilt the front of the camera to bend the focal plane. That produces some very nice results:
Rudnyk then switches to the Eastman View, which is over 100 years old (and can't do tilt-shift).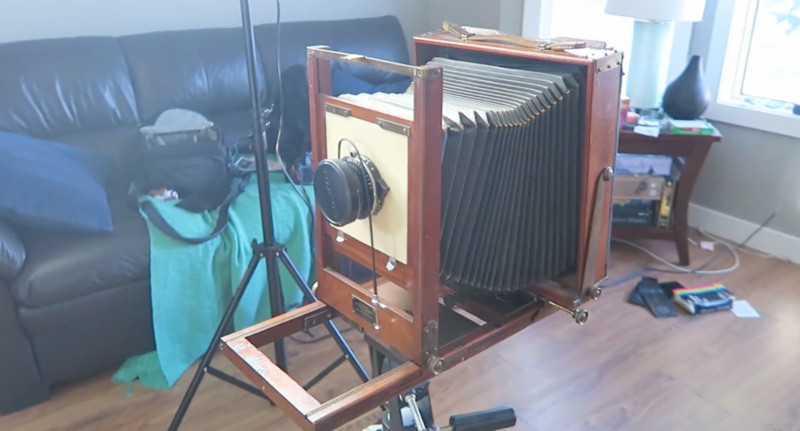 It produced some really gorgeous results: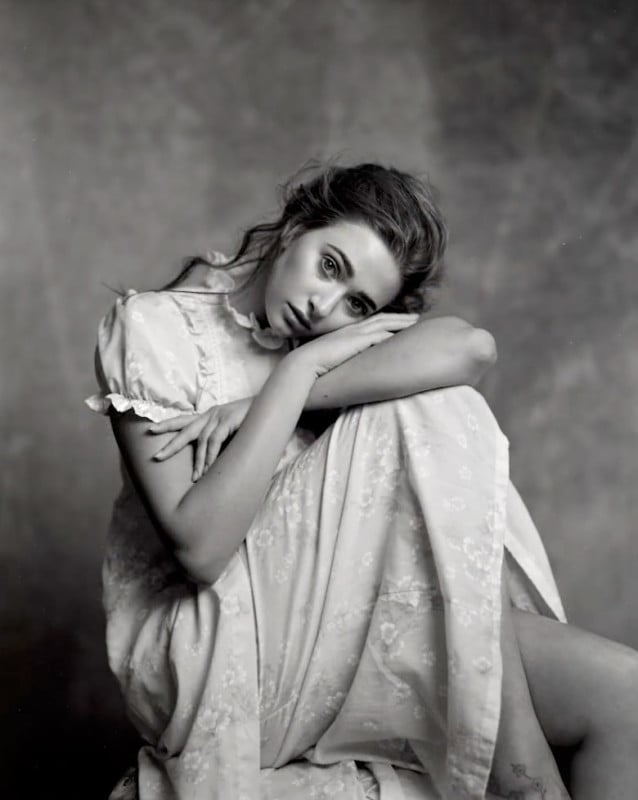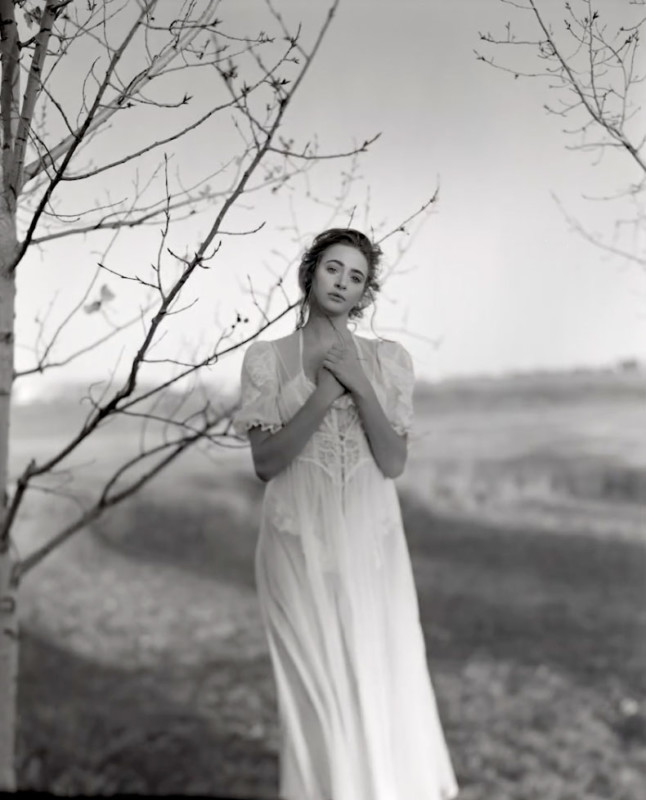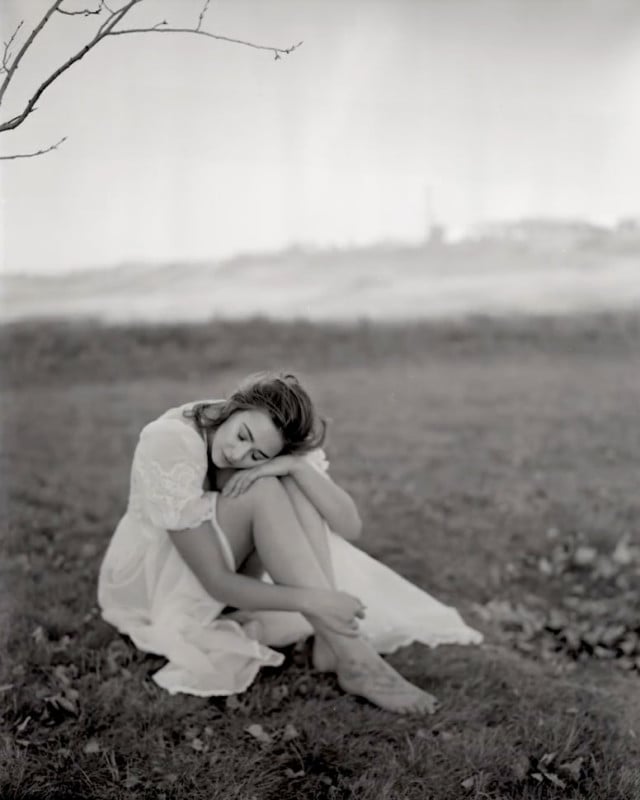 To finish off, Rudnyk shot some frames using 8×10 Ilford multigrade photo paper, a cheaper alternative to the usual negatives.
And then with Ilford positive paper:
The film processing process takes longer for large format film than medium format, but it's pretty similar otherwise.
A really neat trick that Rudnyk used was to photograph the negative on her iPhone and then invert the colors using the Photoshop app. This allowed her to preview what it was going to look like.
The negatives are then scanned and uploading to the computer, where they're later converted to normal colors.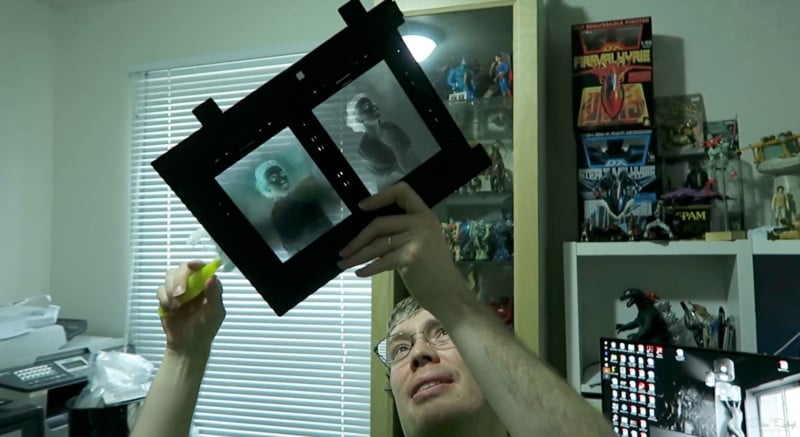 You can find more of Rudnyk work on her website, Facebook, Instagram, 500px, and YouTube.
(via Irene Rudnyk via ISO 1200)