Sigma Announces Pleasantly Low Price for sd Quattro Mirrorless Camera
When Sigma unveiled the sd Quattro mirrorless camera back in February, pricing and availability for the Foveon sensor-toting APS-C camera was conspicuously absent. Today, Sigma surprised some by letting the rather affordable cat out of the bag.
Announced late last night, the sd Quattro will ship in July for a body-only price of just $800—far less than the interchangeable lens SD1 and SD1 Merrill, and cheaper than many of its mirrorless APS-C competitors. It will also be available in a bundle with Sigma's 30mm f/1.4 HSM Art lens for $1,000.
If you need a refresher, that $800 will get you an APS-C size Foveon sensor with a resolution "equivalent" to 39MP, a 9-point hybrid autofocus system that pairs phase detection (for speed) with contrast detection (for accuracy), a 2.3-megapixel electronic viewfinder, and a rugged dust and splash-proof design.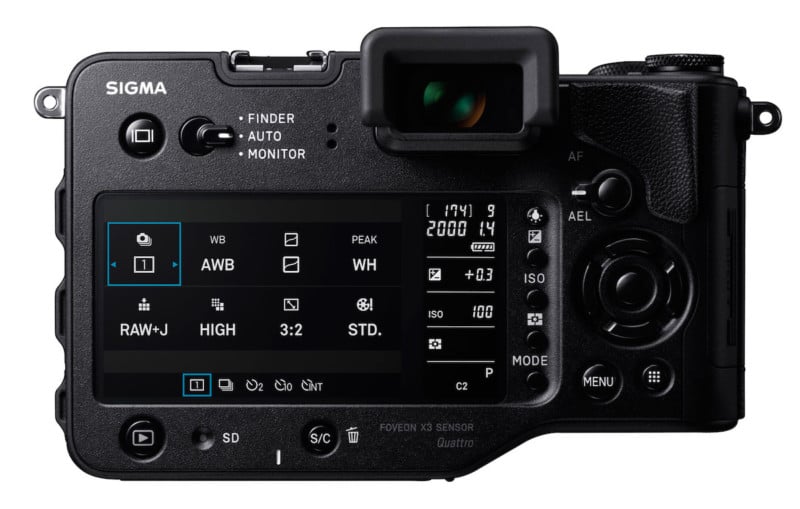 The release offers no word on the sd Quattro H, the sd Quattro's APS-H cousin with an equivalent resolution of 45MP, but Sigma did use the opportunity to announce that their EF-630 external flash, also shipping in July, will cost $380.
Now that the price is official, you can go ahead and pre-order the sd Quattro from B&H.