Dark, Beautiful, and Haunting Photos of a Valley of Clear-Cut Tree Stumps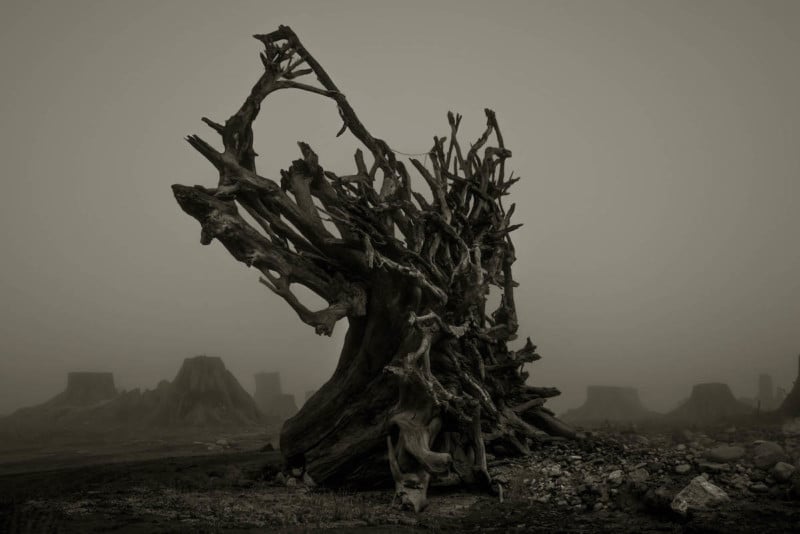 Today is Earth Day, and while many will use the opportunity to share spectacular images of natural wonders still thriving, fine art photographer Joe Freeman is taking a darker tack. His series "Clearcut" serves as a poignant reminder of nature that is no more.
Clearcut was born on a drive home to Seattle after an emotionally draining week out photographing the aftermath of wildfires east of the Cascades. "As I was approaching Snoqualmie Pass, I noticed a valley of stumps in the distance," he told National Geographic PROOF. "At first, from the highway, they appeared quite unremarkable […] But something inside me wouldn't let it go, so at the next exit I turned around and headed back."
Over the following months, Freeman came back to the barren pass again and again, capturing the stumps, becoming both increasingly enamored and disturbed by the landscape.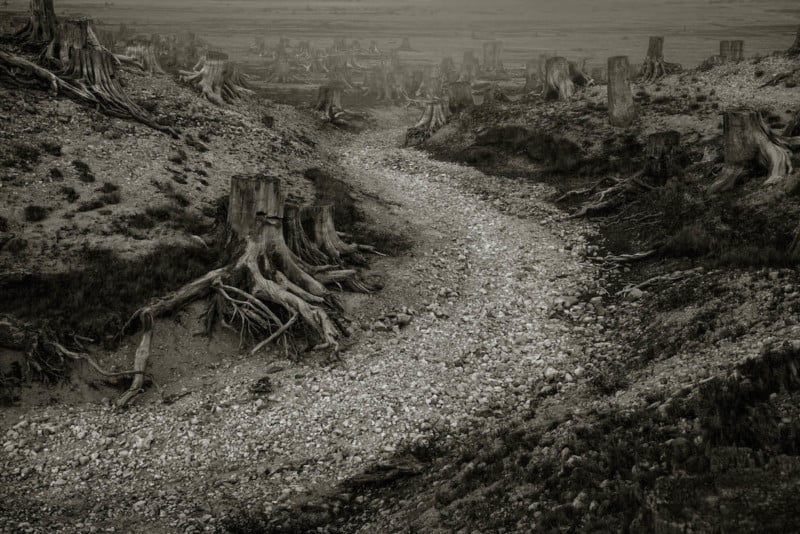 This particular valley, explains Freeman, is actually underwater much of the year. The trees were probably cut down sometime in 1917 when the Keechelus Lake was dammed. Ever since then, the valley periodically floods, and so the trees were likely cut down, "so as not to let their economic value—likely in the millions—go to waste."
This repeated submersion has helped preserve the trees, but it also made the landscape seem, "like a place that human beings were never meant to see."
Freeman speaks to NatGeo about the area and these stumps he's gotten to know so well with a great deal of affection and awe. Words like "haunting," "sorrowful," "unresolved," and the phrase "dark seductive beauty" comes up in his interview.
But our favorite part is when he comments on their anthropomorphic nature. "At times it appears as though the stumps are holding onto each other," he says, "huddled together in the face of a certain doom they could not prevent."
Read his full interview with NatGeo here, or discover more of Freeman's work by visiting his website or following him on Instagram.
---
Image credits: Photographs by Joe Freeman and used with permission.