These Glowing Symbols in Landscapes Were Shot Using a Drone Light
After using light-equipped drones to illuminate landscapes and create halos over rock pinnacles, photographer Reuben Wu is back with another creative drone light-painting photo series. Titled Aeroglyph, the photos show glowing symbols hovering over waters.

All the symbols are traced during long-exposure photos using a distant drone that's carrying a lighting rig. The plus and minus were shot over the Pacific Ocean, while the square and triangle were captured over Lake Michigan.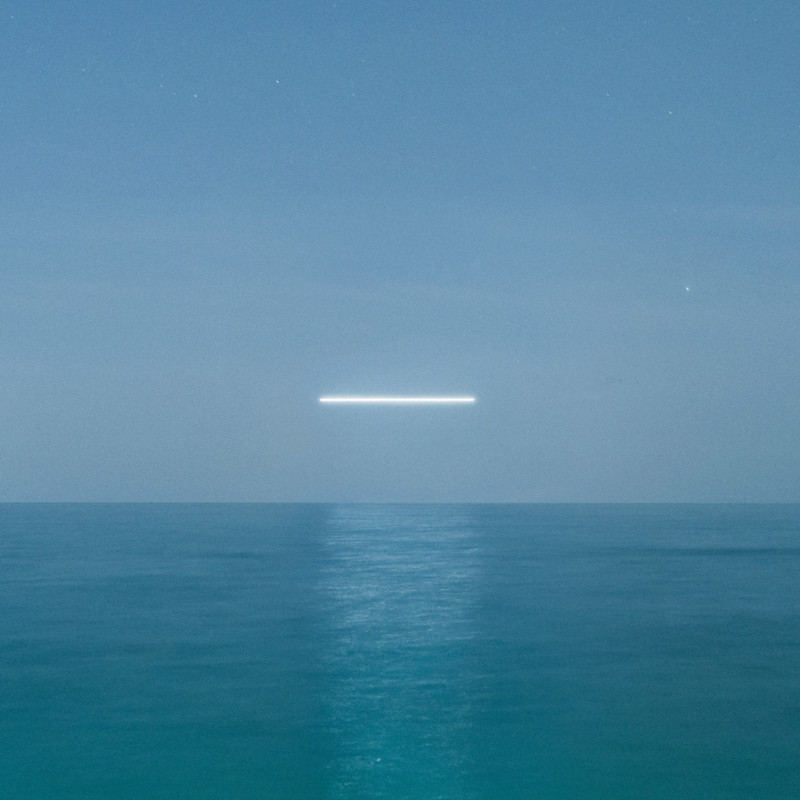 "This is an evolution of my Lux Noctis series, where I'm focusing on the actual light path rather than the illuminated landscape," Wu tells PetaPixel. "This is why I chose a featureless body of water, where there were no other compositional elements other than a horizon and a textural reflection in the water."
Wu says he's now working on Aeroglyph as an ongoing project in parallel with Lux Noctis.
---
P.S. If you're a fan of Lux Noctis, you can currently pre-order the upcoming 48-page photo book for $48. The book is scheduled to be out by early October.