Photographer Uses Drone to Capture Landscapes in an 'Unfamiliar Light'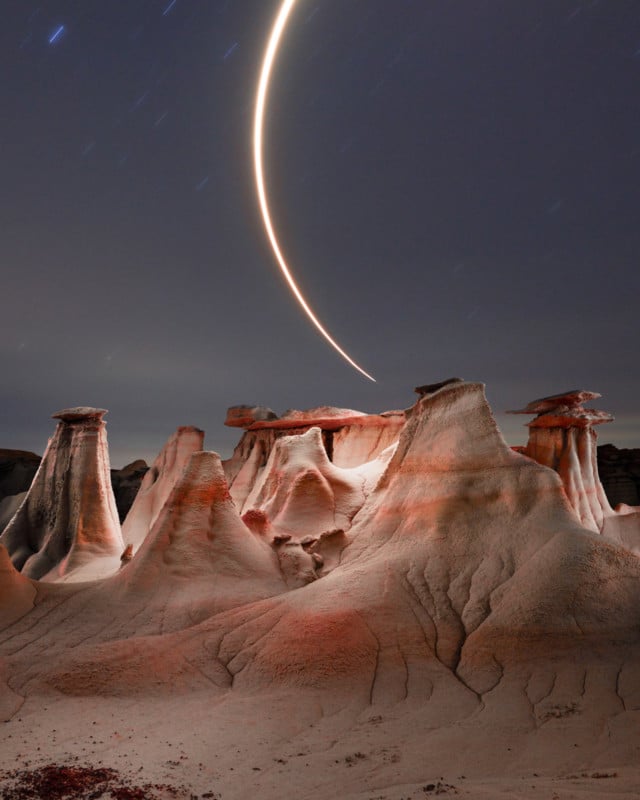 Photographer Reuben Wu has made a name for himself by pioneering the use of drones in illuminating landscape photos. For his latest project Light Storm, Wu's goal was to capture often-seen landscapes in a way people have never seen before.

"The project is about presenting familiar sights in a new and unfamiliar light, renewing your sense of seeing and the experience of discovery," Wu
tells Colossal
.
The Chicago-based photographer visited iconic rocky landscapes found in Utah and New Mexico and used carefully-flown drones to add artificial lighting to the scene. In some of his photos, drones were used to light-paint geometric shapes into the frame. In others, only the unnatural light is seen.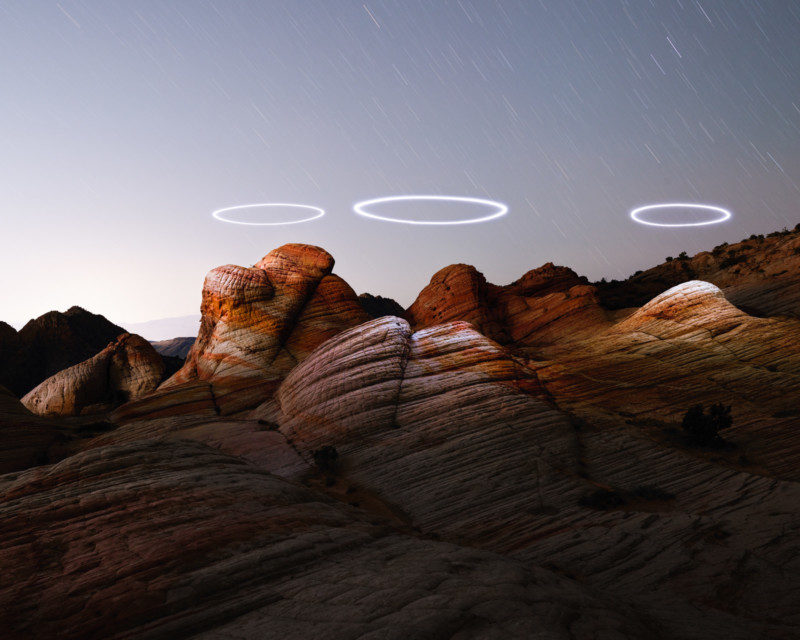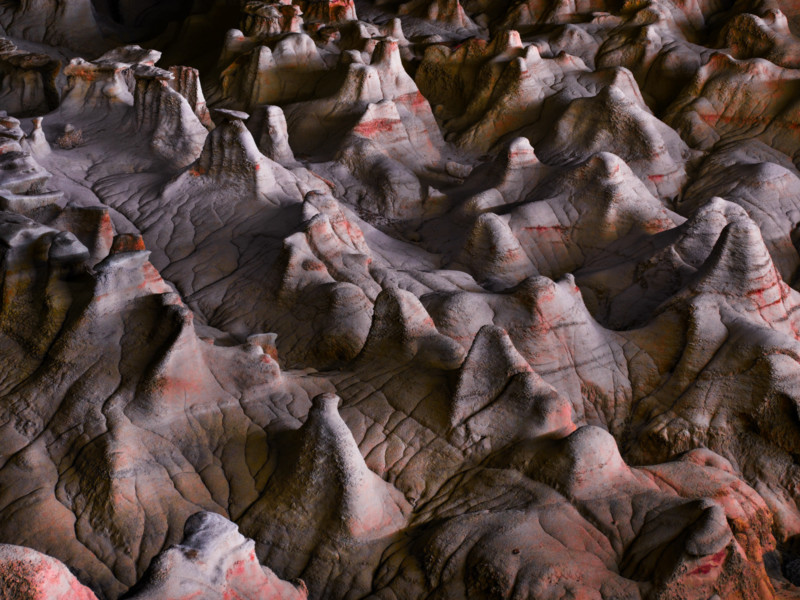 Wu shoots his photos with the 150-megapixel Phase One XT full-frame medium format camera.
"The type of drone always varies but the lights I use are usually custom-designed LEDs," Wu tells PetaPixel. "My setup has evolved over the last few years […] but it has remained largely the same: a drone, a camera, a tripod, and a light."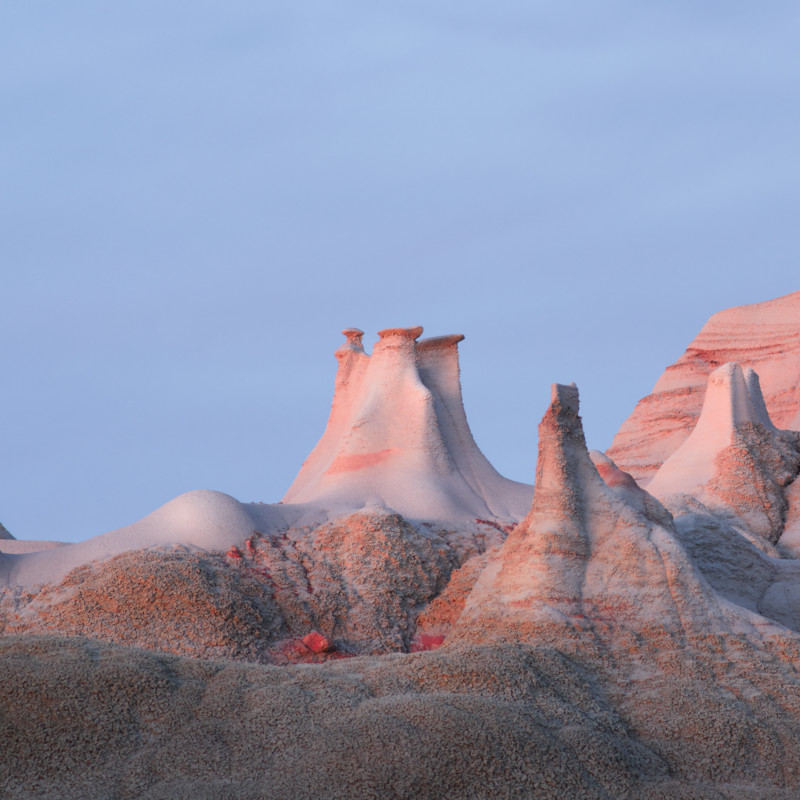 "Instead of the old photographers' adage of waiting for the right moment, I'm literally creating it from my position behind the camera," Wu tells Colossal. "It also allows me to have more creative ownership over a photograph of a landscape."
If you've seen the latest light/dark mode wallpapers in macOS Big Sur and iOS 14.2 and felt like they look strangely similar to Wu's work, it's not just you — Wu confirms to PetaPixel that he's the photographer behind those images.
Wu previously lit glaciers with drone lighting, drew halos above rock pinnacles, and painted glow symbols into landscapes.
You can find more of Wu's work on his website, Instagram, Twitter, and Behance.