Snickers Just Turned the Photoshop Fail Into an Ad
There are often stories of huge (and often hilarious) Photoshop fails in the advertising industry, in which models are seen with extra limbs or ridiculous body proportions.
Snickers just released a clever advertisement that pokes fun at these Photoshop fails.

"Photo retouchers get CONFUSED when they're hungry," says the ad, which can be found on the back cover of the new
Sports Illustrated
Swimsuit Issue. Take a look for yourself (click the image for
the full-res version
):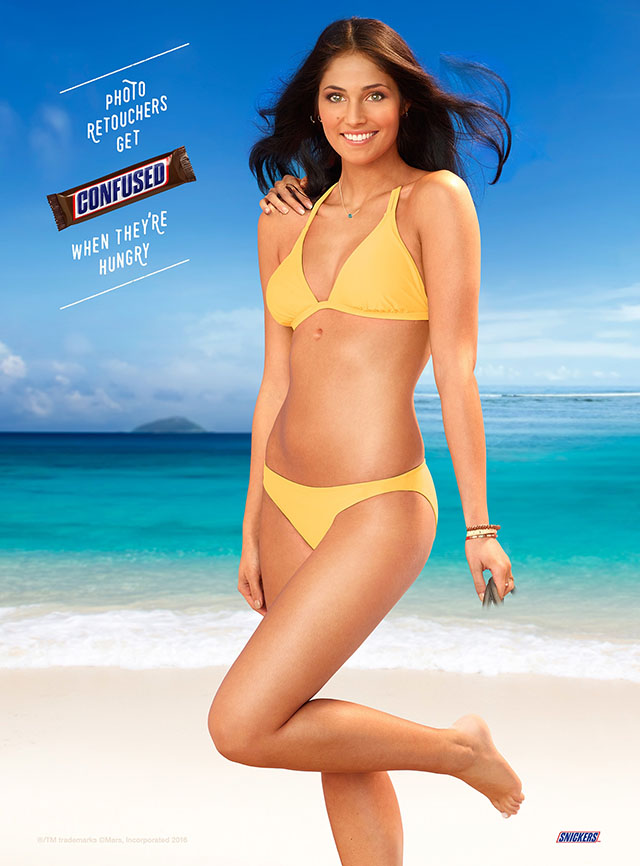 How many of the intentional Photoshop fails can you spot? There's the extra hand on the shoulder, the cloned-out handbag, the missing thigh, the relocated belly button, the floating hair, the cut off bikini strap, and the misaligned horizon line.
That's 7 mistakes. AdWeek reports that the ad was created for Snickers by the agency BBDO New York, and that there are a total of 11 retouching errors.
See if you can find them all, and be sure to let us know in the comments below!