The Numbers Behind Selfie Deaths Around the World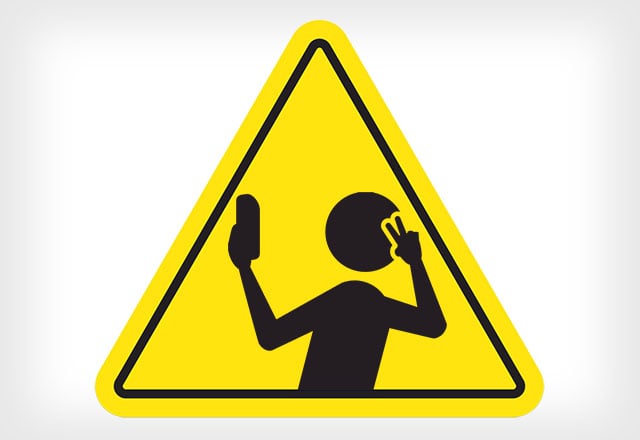 Back in September 2015, we reported that selfies now cause more deaths worldwide than shark attacks. As people become more and more daring in their attempt to snap the perfect self-portrait to share online, there are more stories of those picture-takers getting seriously injured or killed.
Here's a closer look at the numbers behind this disturbing trend.

Zachary Crockett over at Priceonomics recently sifted through all the news stories from around the world and broke down the facts and figures into a series of charts that offers a clearer picture of where and how selfie fatalities occur. After searching through 3 years of news stories, he found that 49 people have died from selfies since 2014, that 75% of the victims are male, and that the average age is just 21 years old.
Here's the demographic breakdown:
As you can see, there haven't been any reported selfie deaths involving people older than 32 years old. And even though women have been found to take more selfies than men, men are the ones taking the most risk for extreme selfies.
How extreme? Well, here's a breakdown of how those victims died:
So, the three leading causes of these accidental deaths are shooting selfies from great heights, from in or near water, and on train tracks.
Crockett also found that India is overwhelmingly the country in which these accidental deaths occur, with 19 deaths (or 40% of the total). One of the main causes there is drowning. Russia and the US trail with 7 and 5, respectively. You may remember that Russia launched a safe selfie campaign in July 2015 to warn its citizens of the dangers of risky selfies.
Among all accidental deaths worldwide, selfies are now tied with skateboarding and sit below stings from bees and wasps:
If you're interested in reading a deeper analysis of these numbers, check out Crockett's article over at Priceonomics.
---
Image credits: Header illustration based on selfie icon by Claire Jones. Graphs by Zachary Crockett/Priceonomics and used with permission