PocketWizard Plus IV Transceiver Adds a Hot Shoe for On-Camera Flash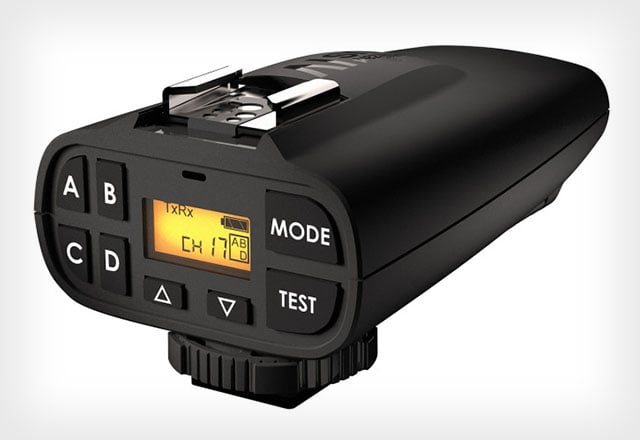 PocketWizard today announced its new Plus IV transceiver, which adds a metal hot shoe and new compatibility with more flashes.

Aesthetically, the Plus IV looks like the Plus III mounted horizontally on its side. By opting for a horizontal orientation rather than a vertical one, PocketWizard is able to offer a new metal hot shoe foot on the top side of the Plus IV, allowing for an on-camera flash to be used at the same time as the transceiver.
When used as a transmitter, the Plus IV provides on-camera TTL compatibility with most of the cameras and flashes offered by Canon, Nikon, and Panasonic. What's more, Fuji and Olympus gear should be compatible too, but PocketWizard hasn't confirmed it through testing yet. It should be compatible with "virtually every popular flash and professional digital SLR camera system," the company says.
As a receiver, the PocketWizard Plus IV lets you trigger virtually any speedlight mounted in the hot shoe (set to a manual power level).
PocketWizard says the Plus IV isn't a direct replacement for the Plus III, but is instead an additional product that compliments it. The company recommends using multiple Plus IV and Plus III units together on- and off-camera during a shoot for your speedlight and studio light setups.
Features and specs of the Plus IV include Long Range and Repeater Modes (same as what's found in the Plus III), a soft-touch keypad, and a backlit LCD display.
The PocketWizard Plus IV will hit store shelves in January 2016. Pricing has yet to be announced. Just for reference, though, the Plus III has an MSRP of about $150.
(via PocketWizard via The Phoblographer)