Kirsty Mitchell's 'Wonderland' Finished After 6.5 Years and 74 Photographs
Since 2009, Kirsty Mitchell has been dazzling the photography world with her epic (and deeply personal) photo project titled Wonderland. Now, 6.5 years and 74 photos later, the project is finished.

In case you missed our previous features of Mitchell's work, here's a bit of background. Wonderland was started in the summer of 2009, seven months after Kirsty's mother passed away from a brain tumor in 2008. Mitchell began creating elaborate, dream-like scenes as a way to escape from reality and come to terms with her grief.
The amazing images captured the world's attention, and Mitchell quickly developed an enormous following. All the photos show real staged scenes that feature costumes and sets that Mitchell created by hand. Each scene is assembled in front of the camera like small film sets, placed in the middle of landscapes that surround Mitchell's Surrey, UK, home.
Some of the photos took a staggering 5 months to put together. Here are some works from Wonderland followed by behind-the-scenes videos showing how they were created: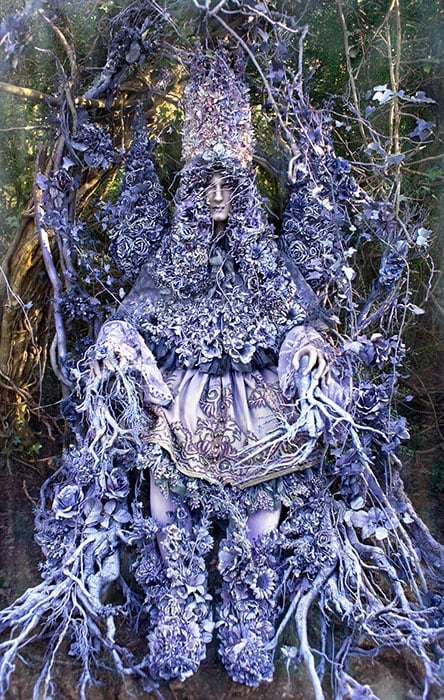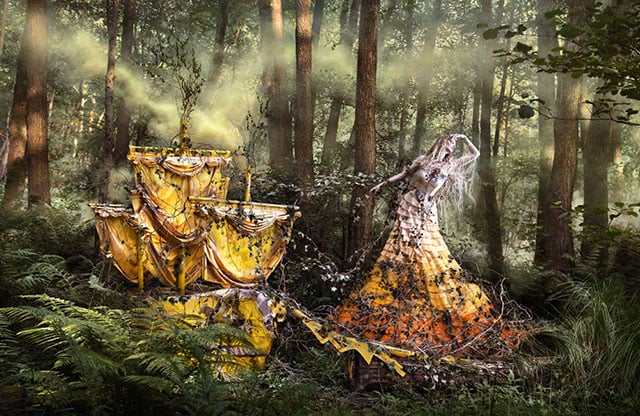 Now that the photos are complete, Mitchell is turning her attention to getting the project published as a photo book — the final and most important step in the project. Despite receiving a number of offers from book publishers, Mitchell has decided to self-publish the book.
That decision has paid off… big time. After launching a fundraising campaign on Kickstarter back on September 10th, the £70,000 (~$106,000) goal was reached in just 10 hours. Yesterday, the book became the single highest funded photography campaign in the history of Kickstarter. Over 2,000 backers from around the world have contributed over $430,000 toward the book at the time of this post.
Here's the Kickstarter film that introduces the project and book:
If you'd like to pre-order a copy of yourself, you can do so with a contribution of about $120 on Kickstarter. To see all the images from the book, visit the project's gallery on Mitchell's website.
---
Image credits: Photographs by Kirsty Mitchell and used with permission