KFC Has Created a Fried Chicken Bucket That Doubles as an Instant Photo Printer
To celebrate 60 years in Canada, KFC created a new bucket for fried chicken that doubles as an instant photo printer.
The "Memories Bucket" is a new high-tech, limited-edition bucket that helps you print your memories on the go as you're creating them with friends.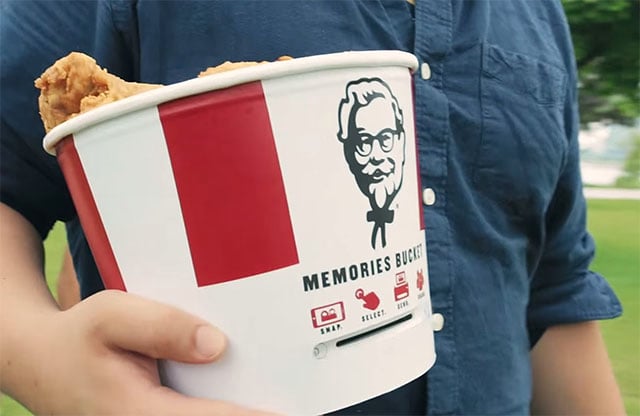 While specs of the device are sparse, the functionality is extremely simple — it's just a standard instant photo printer that's bucket shaped. First, snap a photograph.
Next, power up the Memory Bucket by pressing the on/off button.
Once the printer is on, you select your photo and send it to the printer using a special app via Bluetooth. And, voila!
Here's a short 1-minute teaser for this strange invention:
KFC says on its Facebook page that it will be releasing more details about this bucket photo printer soon, and that the company will be giving a few of them away as well. No word yet on whether it will be commercially available to anyone who wants one.