The Last Meals Requested by Death Row Inmates Before Their Executions
In certain countries around the world, death row prisoners who are about to face execution are offered a special last meal to eat. Authorities do their best to accommodate the special food requests, and these choices are often published to the media after the execution is carried out.
Photographer Henry Hargreaves decided to do a photo project to document what these last suppers comprised and what they might have looked like. He looked up the requests of some of history's most notorious executed criminals, recreated those meals, and photographed them. The project is titled "No Seconds."

The photograph above shows the last meal requested by murderer
Victor Feguer
: a single unpitted olive.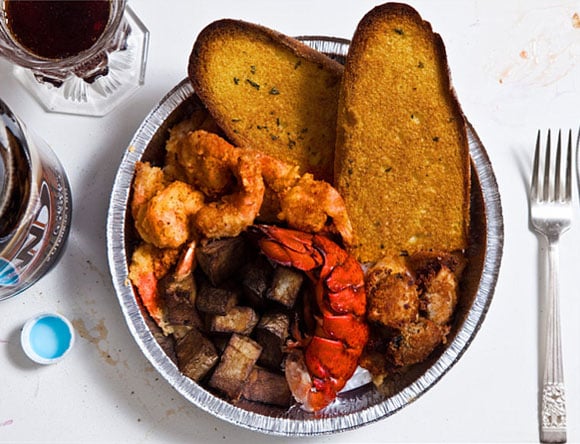 You can find a list of documented last meal requests over on Wikipedia. The amount of money last meals are limited to vary by state. Oklahoma restricts it to $15, but Florida is willing to spend up to $40 for the request.
---
Image credits: Photographs by Henry Hargreaves and used with permission