This is How Good the Sony a7S is with Low Light and High ISO
The highly-regarded Sony a7S is known to be a monster in low-light situations, a fact demonstrated by a number of short films have used moonlight as the only light source. Those projects are eye-opening, but another way to see just how good the camera's high ISO quality is is to compare it with other well-known cameras.
That's what photographer Tony Northrup does in the short 1-minute comparison above, pitting the a7S against the Nikon D810 and Sony a7 II at various ISOs.

Here's one still frame of the side-by-side comparison that shows you all you need to know: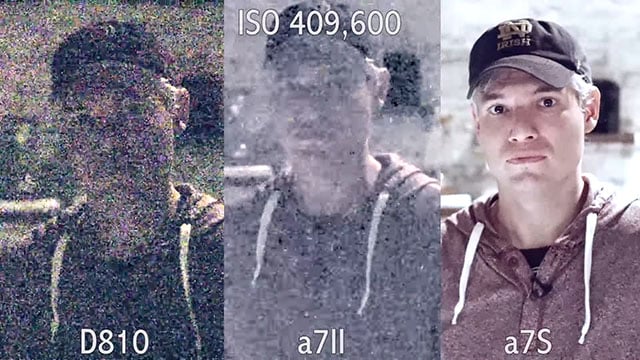 The Sony a7S "beat the other cameras by about three full stops, meaning it can film in 1/8th the light and get the same video quality," Northrup concludes.
Northrup also compared the camera's 4K video at high ISOs against the Panasonic GH4 and Samsung NX1.
Again, the differences were clear:
This shows why there has been overwhelming demand for Sony's image sensors in the past few years, and why Sony is raising $4B in funding to ramp up sensor production (one of its primary businesses now). It's also why photographers are so excited about the newly announced Sony a7R II.
(via Tony Northrup via Photography Bay)