The Fujifilm 16-55mm f/2.8 is a Strong and Silent Lens Designed with Photojournalists in Mind
Fujifilm has officially announced the 16-55mm f/2.8, a lens that the world has known of since last year when Fuji released a detailed roadmap of upcoming products.

The XF 16-55mm F2.8 R LM WR is the equivalent of 24-84mm in 35mm terms, and features a constant f/2.8 aperture across its zoom range. Autofocus speed is a blazing 0.06 seconds, and the focusing system has "whisper quiet" autofocus that pairs well with Fuji's latest "silent shutter" firmware updates.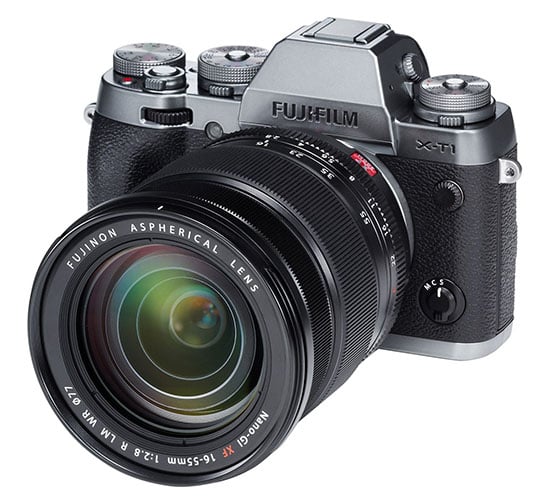 On the outside is a durable, weather-resistant and dust proof exterior that was designed with photojournalists in mind. There are 14 sealing points that help keep the weather out. The front lens element has a Nano-GI coating that reduces ghosting and lens flare. Inside the lens is a 9 blade aperture that helps produce smooth and circular bokeh. Minimum focusing distance is less than a foot.
The 16-55mm f/2.8 will start shipping in February 2015 at a cost of $1,200.