Poignant Portraits of Americans in Debt Explore the Role Debt Plays in Our Personal Identity
For photographer Brittany M. Powell, debt isn't just the subject of a personal portrait project, it's a harsh reality that she's had to face herself.
Inspired by her own experience with debt and bankruptcy after the financial crisis in 2008, she set out to expose the truth about debt and how it impacts both our society and our personal identity in The Debt Project.
At its core, The Debt Project is as much for the subjects as it is for the photographer and the ultimate viewers. A mixed-media project, each portrait is attached to a video interview and a short written statement in which each of the subjects writes down the amount of debt they're in and the story behind it.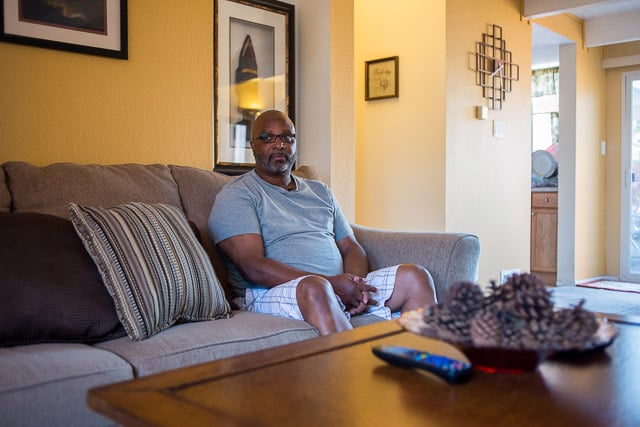 "In a state of Social Darwinism, (which we basically live in) the people who have less are seen as weaker… no one wants to consider themselves as lesser or weaker, but when you live in a culture that worships wealth, how can that be avoided?" she told Feature Shoot recently in an interview. "The shame is self-perpetuating and it consistently fuels the stigma."
Her photographs and the project as a whole gives her participants the opportunity to discuss their troubles, and reminds them that they are not alone. Many found it "liberating… to discuss their experiences," she writes, and each exhibition helps to shed more light on a pervasive problem that, according to CNN, is only getting worse.
Below are a set of portraits from the project that Powell was kind enough to share with our readers: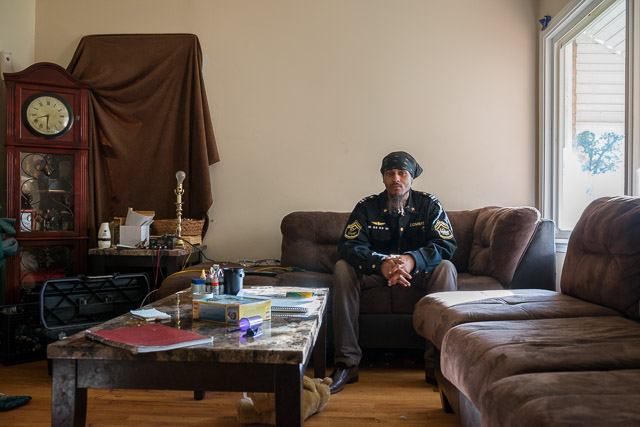 The project is on-going, and the goal for Powell is to photograph 99 people from all over the United States so that she can build an accurate, nation-wide portrait of Debt in America.
So far, the project has been well-received, exhibited several times throughout the SF Bay area with more inquiries arriving by the day. However, it has also been self-funded with the exception of a small grant from the Puffin Foundation.
In order to do The Debt Project justice, Powell needs help, and so she's taken to Kickstarter to try and raise $11K that will cover audio post-production, travel expenses and printing and framing:
With 5 days left in the 30-day campaign, Powell has raised over $6K of the $11K she needs, but time is running out. Pledge gifts, if you choose to help her out, include everything from a limited edition 8×12 print for $40, to an original, hand-made, first and only the Debt Project book mockup for $1,500 or more.
If you'd like to put down a pledge or find out more, head over to The Debt Project Kickstarter by clicking here.
(via Feature Shoot)
---
Image credits: Photographs by Brittany M. Powell and used with permission