Canon Permanently Drops Price On Most 'L' Glass, Offers Up to $1,000 Off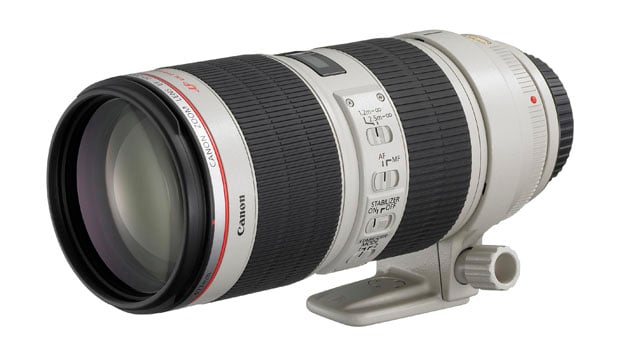 It looks like Canon is looking to move some inventory — or at the very least score some brownie points with its users — because over the weekend, Canon announced a new permanent price drop on a vast selection of lenses, with discounts ranging from 5% to 33% off.
Canon Rumors was the first to get word of this potential price drop a few weeks ago and, as reported, it went live today with both B&H and Adorama already hopping onto the new pricing scheme. While most of the discounts are fairly modest, there are a select few that are definitely notable.
The Canon EF 24–70mm f/4 L IS USM is now selling for $1000, $500 lower than its previous $1500 price point; and the Canon EF 70–200mm f/2.8 L IS II USM is down 8% from $2,500 to $2,300, a great drop in price for one of Canon's most iconic lenses of recent times.
The biggest price drops come on the larger lenses, such as the Canon EF 300mm f/2.8 L IS II USM and Canon EF 400mm f/2.8 L II USM, whose prices have dropped $700 and $1,000, respectively.
To check out a comprehensive list of the price drops, head on over to Canon Rumors' list by clicking here or visit B&H Photo and get your browse on.