Vanscapes: The Gorgeous Landscapes of New Zealand Shot Through a Van Window
So, you're finally taking that dream vacation to Middle Earth New Zealand when, on your first day there, all of your baggage gets stolen. Two cameras and every piece of clothing you brought is now gone.
What do you do when all you have left are the clothes on your back, your passport, your wallet and your smartphone? Well, if you're photographer Alison Turner, you go about your trip as if nothing ever happened, and pull a fun photo series out of it in the process.
Grateful that her passport, wallet and phone were still with her, Turner made the most of the terrible situation. Living out of the van her luggage was stolen from, an iPhone her only camera, she spent the next three weeks traveling the New Zealand countryside and documenting the incredibly varied scenery along the way.
Wanting to remember what it was like living out of only the van — and determined not to scare away the wildlife she was trying to photograph, which would inevitably run away when she exited the van — Turner decided to compose each of the photos she took using the van's window as a frame for the beautiful landscape outside.
As she went, she posted these "Vanscapes" to her Instagram account where her followers were treated to everything from curious cows grazing to gorgeous mountains and valleys. There's a great lesson in making the best of a bad situation somewhere in there…
Here's a look at some of the beautiful Vanscapes Turner captured during her time in New Zealand: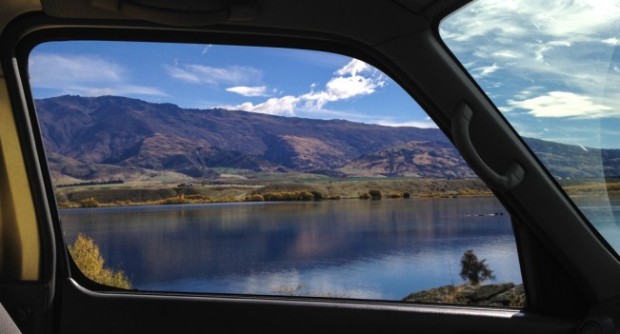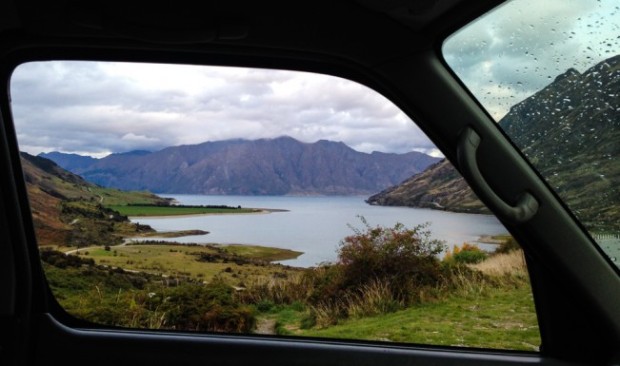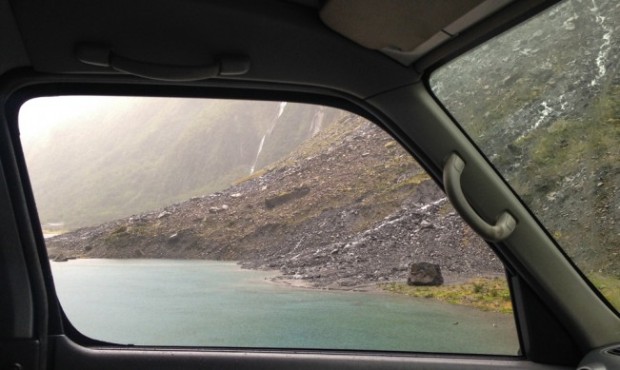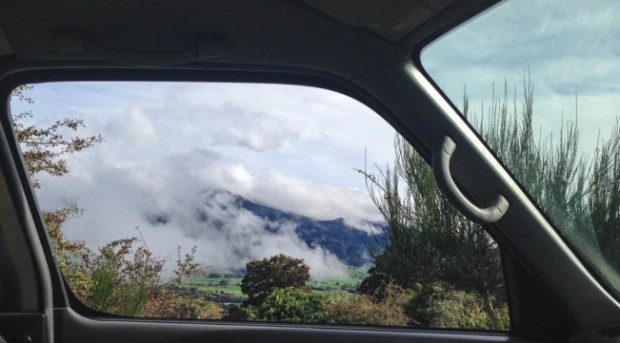 The Vanscapes series wasn't the only photo series Turner captured from within her temporary home, if you can believe it. She also created and posted a series called Room With a View, where she framed the landscape (and her feet) using the van's sliding door, adding a bit of a human element.
To see the full Vanscapes series or if you'd like to browse through any of Turner's other photography, head over to her website or join 5,390 of your closest friends and give her a follow on Instagram.
(via Lenscratch)
---
Image credits: Photographs by Alison Turner and used with permission