Apple Opens Up Manual Camera Controls & Cross-App Photo Editing in iOS 8
While many exciting things were anticipated to come from Apple's WWDC Keynote today, there were a number of photography-related announcements that went above and beyond what we were hoping for. Apple has really opened the door for developers to go crazy when it comes to creating and improving camera apps.
Previously on iOS, accessing the camera of devices was extremely limited, only allowing the most basic of controls in the form of flash, HDR, ISO Boosting and a few other minor capabilities. Beyond that, it was fully automated, meaning the control you had over your images was greatly limited. With the addition of the Camera APIs to developers, those days are gone.
Developers can now access manual controls for the camera. Yes, you read that right. Camera apps built on iOS 8 will now have the ability to have complete control over the camera's capabilities, effectively giving you ISO, Aperture, and shutter-speed control, just to list off the basics.
It's worth noting to anyone not extremely well-versed in development or iOS, these features are not baked into the standard Camera.app of iOS 8. Instead, these will be available to third party developers to add to their applications that they sell in the app store.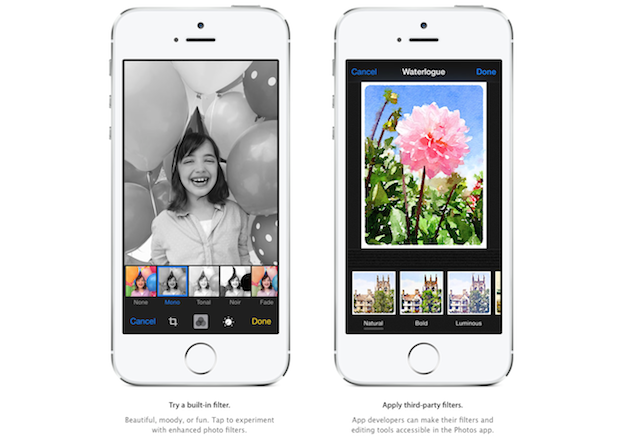 The second of the two major photography-related developer additions to iOS 8 is that of PhotoKit. PhotoKit will now allow third party photo apps to be used directly within the iOS Photo app and Camera Roll itself.
This means that popular apps like VSCO Cam, Litely, and more will all be usable directly within your photo library, without ever having to open up the app itself. Additionally, the photo apps can now access your photo library directly from the application, rather than having to have a different photo library within each separate editing app.
This makes for a more seamless workflow when editing photos, meaning no more importing, exporting, saving, and having four different copies of a photo. Everything is synchronized across apps and devices, with the edits being completely non-destructive.
To put it into the most basic terms: this allows you to use the editing apps you've downloaded from the app store inside your Camera Roll, just as you would a set of VSCO Filters in Lightroom or Nik Software in Photoshop.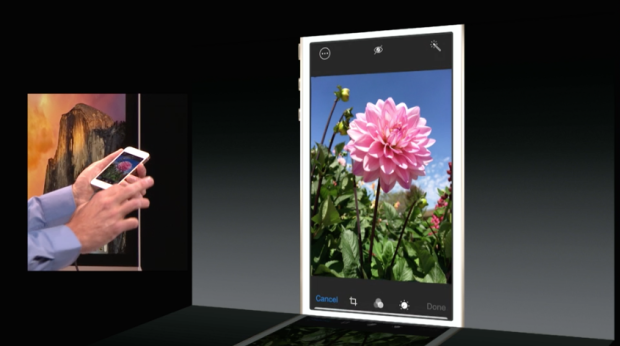 Not much more than an example of using VSCO was given, but it's safe to assume that developers will dig deep and really pull as much functionality out of these new options as possible… we're very excited to see what that turns into.
Of course, these are just two of the many exciting photo announcements from WWDC, so be sure to stay tuned over the next couple of hours as we catch you up with all of the awesome photo-related updates coming to iOS 8 when it drops this Fall.