Photon is a New iPhone Camera App Filled With Pro-Level Features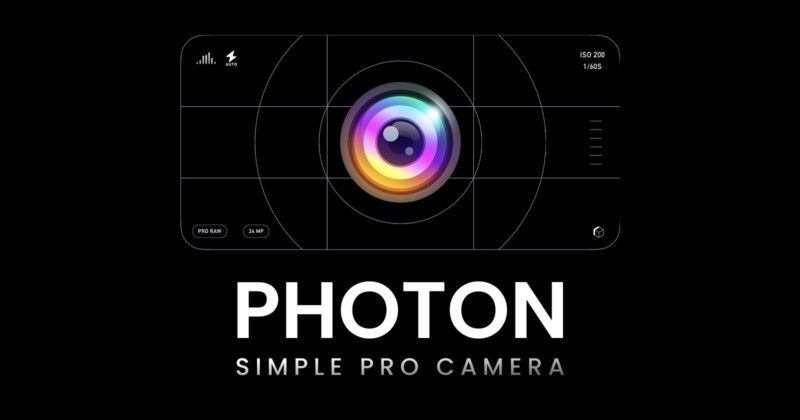 LateNiteSoft, developers of the Camera+ app, have announced Photon, a new iOS camera app that is focused on professional-style image capture.
Camera+ was originally launhced in 2010 and has been iterated on multiple times since and over the last decade-plus it has become one of the most popular camera apps for the iPhone. LateNiteSoft created Camera+ 2 in 2018 to replaced the original aging app and added a desktop studio platform for the Mac in 2021. Last year, Camera+ 2 got an artificial intelligence-driven image upscaler, showing the company's dedication to adding new features to the application.
But LateNiteSoft apparently had its sights set higher than general use and has decided to take on the likes of Halide at the high-end with Photon, what it describes as an "heir" to Camera+. According to TechCrunch, the developers are looking to leverage the app's simple yet feature-rich interface in order to find success.
"The past few years have been nothing short of extraordinary in the world of mobile photography. Devices that were once only a conduit for calls and texts have transformed into powerful imaging tools. We, at LateNiteSoft, have been privileged to ride this wave with our widely celebrated Camera+ app, trusted by millions globally," the company says.
"Now, we're thrilled to introduce our latest creation, built on that rich legacy and designed with cutting-edge technology – Photon Camera. It's a photography app that beautifully marries form and function, empowering both novices and pros to truly express their visual creativity."
Photon is free to download and will offer the ability to shoot in auto mode, but the company will charge for access to full manual control which includes focus, shutter speed, ISO, and white balance adjustment. The app also gives shooters the ability to adjust the format and resolution of images including the ability to shoot in RAW or Apple ProRAW as well as HEIF or JPEG.
The app also advertises focus peaking, a histogram, grid overlay, and control of the flash.
"We've designed Photon Camera to be more than just a point-and-shoot interface. It's a creative platform that provides a deep, yet approachable suite of controls. The intuitive user interface allows you to focus on the essence of photography – capturing unique, compelling images that weave your personal narrative," the company says.
In support of the app, LateNiteSoft has published a detailed manual that not only goes over the basic controls of the app and how to use them, but also includes a "Photography 101" section that includes five chapters that aim to explain the basics of photography.
As mentioned, access to Photon's controls is not free. The app is available as a subscription for $3.99 per month or $19.99 per year, but LateNiteSoft also offers a lifetime subscription for $39.99 for "a limited time." The app can be downloaded from the Apple App Store.
---
Image credits: LateNiteSoft