LightRight Combines an LED Panel with a Flash Diffuser for Video and Portraits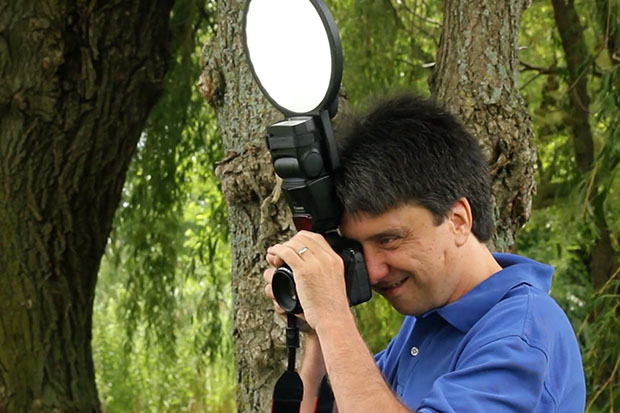 Are you sick and tired of switching between a video LED light and flash? Folks, it just may be that LightRight is the product for you.
Designed by ColorRight (a family owned business that specializes in lighting for photographers and videographers), LightRight is the LED panel and flash diffuser combo you've potentially waited for you're entire life. It's not out yet, but there's an Indiegogo campaign going on right now to get this thing on sale near you.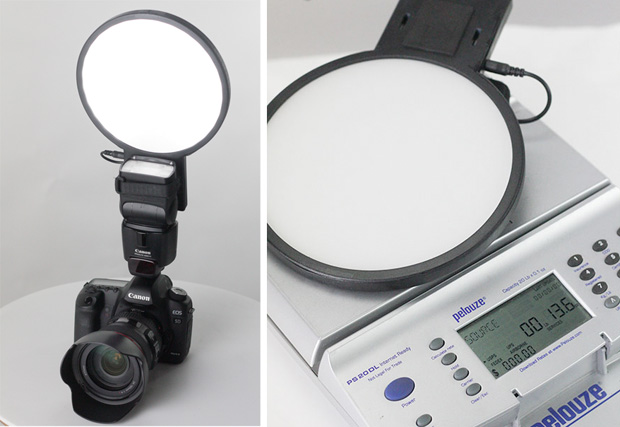 In short, this helicopter-landing-pad-lookalike is designed to allow you to diffuse and bounce flash, but also to act as a source of light for your… projects. The reflective properties of this product are fairly self-explanatory, but the real magic comes in when we start talking about the LED lights on the panel. This is, and we quote, "new patent pending world class LED technology," called LEDNatural, which is said to produce a "very diffused light with minimal power loss."
In other words, you may be able to flag down the nearest Coast Guard rescue chopper if you wave it frantically at the sky.
"Until now, photographers and videographers had to choose whether to shoot with their external flash, or with an LED light panel. Carrying and using two separate units in the field was cumbersome at best," says Drew Strickland, who heads ColorRight.
"LightRight LED products give people the ability to use their flash and a video light simultaneously. Our patent pending LEDNatural technology is a totally new approach to photo and video lighting. I can't wait to see where it takes the industry."
Standard features include premium Samsung premium LED chips capable of emitting approximately 1200 lumens with adjustable 10-100% power output. The cost? $99 for the standard kit. And if you want a tungsten gel, velco mounts, a flexible tripod, and some more goodies, the PRO kit comes in at $149.
If you're interested in learning more about the product or are looking to pre-order, check it out here.