Long-Exposure Photos of a Sleepwalker Under the Stars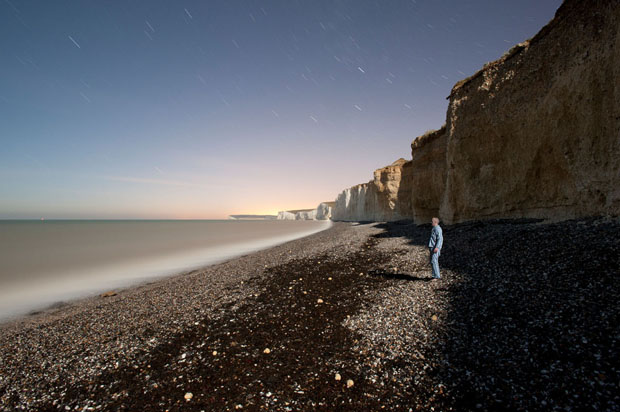 Photographer Alex Bamford's Sleepwalking series is a photo project with a simple idea but beautiful results. In short, it can be described as "moonlit wanderings in pajamas."

The photographs each show a barefooted man, dressed in pajamas, and exploring some outdoor location under the stars. Many of the photographs have longer exposure times, which create a dreamy environment by creating streaks of stars, wispy clouds, and blurry seas.
Gear-wise, the photos were captured with a Nikon D700 and a 17-35mm lens.
You can find more photos from the series over on Bamford's website and on his Flickr page.
---
Thanks for sending in the tip, Kevin!