Valentine's Day Card Made Using a 35mm Film Canister
For Valentine's Day today (you didn't forget, did you?), San Francisco-based self-proclaimed super nerd Doctor Popular decided to give his significant other a card packaged inside a 35mm film canister.

While the same arts & crafts project can be done using any ol' roll of 35mm film, Doc Pop saved himself some hassle by using a reload-able film canister.
When the entire film strip is pulled out of the canister, his card reads, "I <3 how things have developed":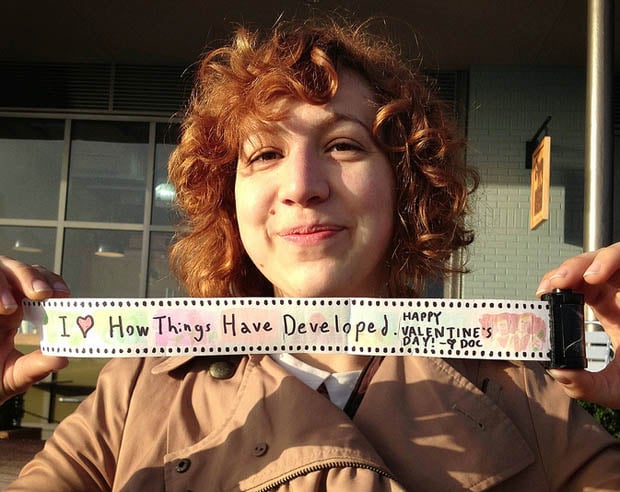 As a special touch, you can have photographs of you and your special someone feature throughout the strip.
Here's a Lightt video that offers a glimpse into how the card was made (and received):
You can find a step-by-step tutorial on how to make one of these 35mm canister cards in this blog post over at Lomography. The same concept can be used for all kinds of special occasions. Last year we shared how you can use these canister cards as special invitations.
---
Image credit: Photographs by Doctor Popular