Photos of Sunlight Streaming Over Foggy Mountain Treetops
Polish photographer Boguslaw Strempel has a fantastic series of landscape photographs of mountains and valleys found in Poland and the Czech Republic. Strempel visits his photo spots early in the morning, when a blank of fog is hanging over the treetops. As the sun rises, the trees cast long shadows across the valley, turning the scene into a magical display of sunbeams.

The photographs were captured using a
Canon 40D
and a
70-200mm f/4
lens.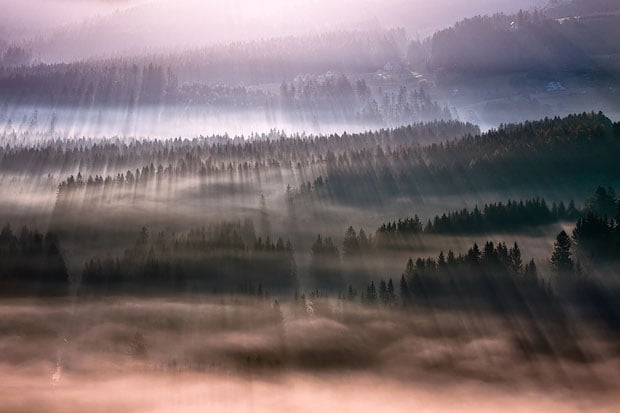 You can find more of Strempel's gorgeous landscape work on his 35Photo page.
---
Image credits: Photographs by Boguslaw Strempel