University Unloading Its Film Photography Gear At Ridiculous Prices
Clemson University is apparently ditching film photography and going digital. The public South Carolina-based school has just turned to government surplus auctions to unload its analog gear, and the equipment is being snatched up for ridiculously low prices. The lot of 9 "excellent condition" Hasselblad 500 EL/M medium format camera bodies seen above was just sold for $1,200, which comes out to about $133 for each camera (granted, there are some taxes and processing fees tacked on).

A Moon Model 500 EL/M was also sold for $260:
This lot of 9 Carl Zeiss Planar 80mm f2.8 lenses did a little better, fetching $2,150 just moments ago (~$234 per lens):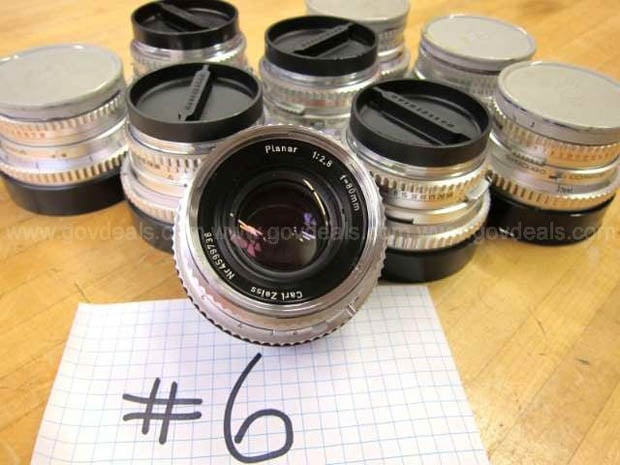 The university is also auctioning off a gigantic lot of 226 rolls of miscellaneous film. The rolls are mostly Kodak and have been properly stored in a freezer. There are four days left in the auction, but no one has bid yet — the price is still at $100 (the buyer does need to pick it up in person though, so that's a downside).
Darkrooms are being shut down in universities across the US. This is bad news for students wishing to receive a formal education in traditional processes, but great for film enthusiasts looking to find a good deal. Just keep your eyes peeled on government auction sites like GovDeals, where there are often sections dedicated to photographic equipment. You never know what might pop up!
---
Update: Good news: commenter awrangle from Clemson writes that it wasn't the university's art department that was selling the gear, and that the art department has actually been investing in analog resources as of late.
---
Thanks for sending in the tip, Bill!