New Leaked Photos of the Fujifilm X-E1 Shows the Flash, Top, and Back
Fujifilm's soon-to-arrive X-E1 mirrorless camera is one slick-looking camera. The more affordable sibling of the X-Pro1 leaked itself some more today. New photos, originally published on Digicam-info, shows the pop-up flash that extends from the top of the camera, as well as clear views of the top plate and back. If you thought the front of the camera was beautiful, the good news is that the beauty extends all the way around.

The camera is designed very much like the X-Pro1, except it has a pop-up flash and some slightly rearranged button positions on the back of the camera:
In case you need a refresher, here are the original two photographs that leaked: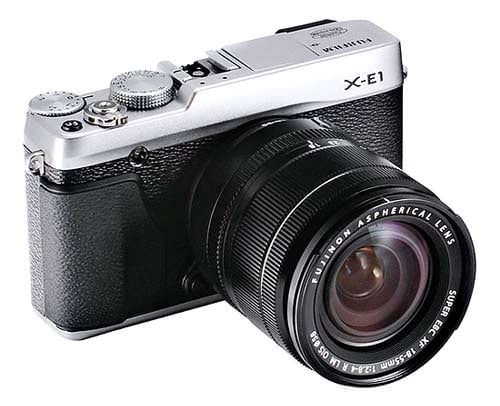 As we reported yesterday, the X-E1 will be a sub-$1,000 camera, with the price difference due to the omission of the $1,700 X-Pro1's popular hybrid viewfinder in exchange for a purely electronic one. Aside from that though, the specs of the two cameras seem to be nearly identical.