Minimalist Gravity-Defying Photos Using String and Perspective
Photographer Carl Kleiner, the man behind IKEA's beautiful baking recipe and kitchen item photographs, has a delightful new series of images that features things neatly arranged in mid-air instead of on a table. More specifically, each of the shots uses simply trickery to make household objects look like they're floating in a blue room.

Some of the photos show objects lying on the ground upside down. Photographing them with a flipped camera makes them look like they're pressed against the ceiling.
Other photographs are upside-down snaps of objects hanging from white string (still visible in the shot), or hanging from objects affixed to the ceiling. When shot with an upside-down camera, these also look like they're floating upwards.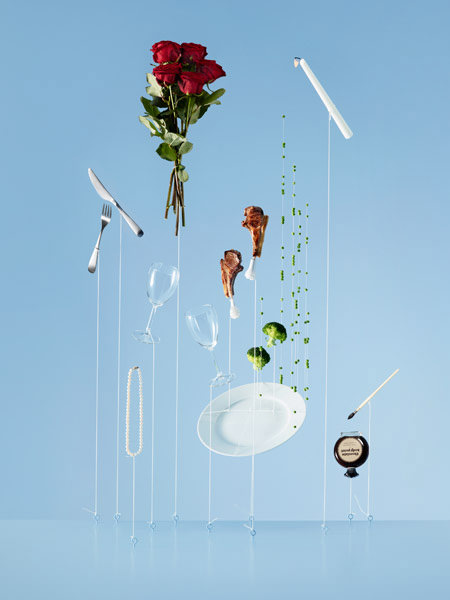 For similar gravity-defying projects, check out this series of advertisements by Japanese collective NAM, or these creative portraits by French artist Philippe Ramette.
For more of Kleiner's interesting photo concepts, most of which are quite abstract and surreal, check out his website.
---
Image credits: Photographs by Carl Kleiner