Nikon WU-1a Turns Your Android Phone Into a Fancy DSLR Remote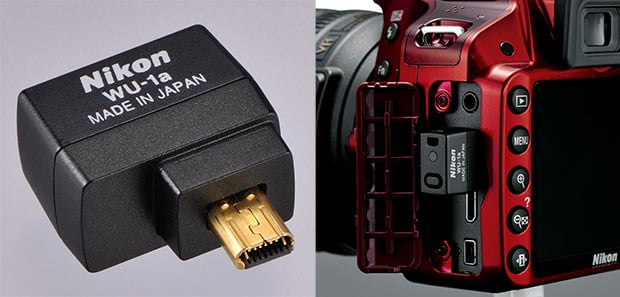 In today's post about Nikon's D3200 announcement we also mentioned in passing that the WU-1a Wireless Adapter was announced at the same time. But after taking a closer look, we think the adapter merits a little more detail and a lot more excitement.

Unlike most wireless adapters, the WU-1a doesn't just allow you to transfer photos from your camera directly to your computer or smart phone, it also works the other way around — sort of. Nikon users who choose to
pony up the $60
required to get one of the adapters will also be able to use their Android phone as a live view for the camera, and can even use the app to control the shutter release.
The level of control offered by the adapter is impressive in its own right. Unlike most WiFi-enabled cameras or memory cards, you'll be able to use a "browser" interface to sift through your photos and choose which ones are uploaded where. The camera even takes care of lowering the resolution for you.
The only real downside is that the WU-1a doesn't yet support iOS devices, but Nikon has already announced that support will be coming in the fall. And although it currently only works with the D3200, you might want to keep your fingers crossed for a firmware update that expands compatibility.