Samsung Unveils Three New Cameras: The NX20, NX210 and NX1000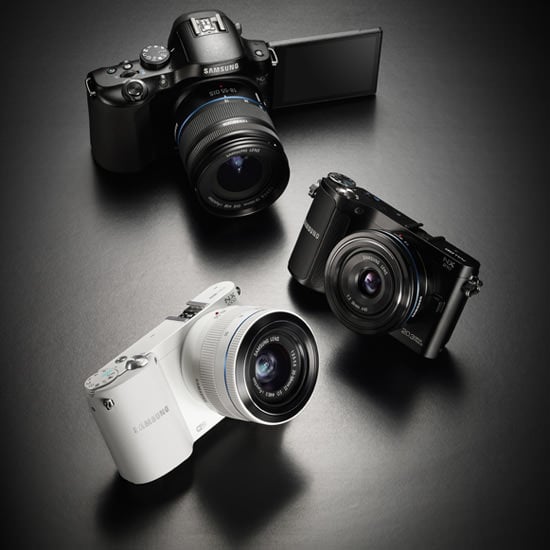 It's a big day for camera releases; hot on the heels of Nikon's D3200 release, Samsung have officially announced three new highly-anticipated compact system cameras: the NX20, NX210 and NX1000 — all featuring built-in wifi connectivity, a 20.3-megapixel APS-C sensor, 8fps continuous shooting and full 1080pHD video recording.
Samsung NX20
Like the NX11 before it, the NX20 features a DSLR-style body at a fraction of the size and weight. A compact system camera at its core, the NX20 boasts a 3-inch articulating AMOLED screen paired with a built-in electronic view-finder.
Samsung NX210
Featuring a fixed version of the NX20's high-resolution screen, the NX210 is basically a Wifi-capable version of the NX200 that came before it.
Samsung NX1000
The most stylish of the three, the NX1000 will be available in black or white. Other than the sleeker stilling, however, only a few things differentiate the NX1000 from the NX210: including a slightly lower price tag and a polycarbonate plastic body — the second of which also makes the NX1000 the lightest CSC on the market.
The NX20, NX210 and NX1000 are currently listed on B&H Photo for $1,099, $899 and "price not available," respectively — although Photo Rumors priced the NX1000 at $699. A release date is forthcoming.