Posts Tagged 'iphone'
In a move that sent shockwaves through a quiet sleepy neighborhood, photos from an iPhone were printed onto photographic paper. Read more…
Besides the dreaded vertical video, the worst thing about capturing video on a smartphone is camera shake, which leaves your video looking rather jerky and chaotic at times. Most stabilization rigs are built with much larger cameras in mind, but ADPLUS Co. is looking to change that with their 'ultra-small' Elephant Steady stabilizer for the iPhone.
If something seems too good to be true, that's probably because it is. A great example of this was sent to us by a reader earlier this week when he found one of his photos had been purchased for use by an Austrian publication. Great news, right? Well, not entirely.
The photo is being used at the top of an article on shooting photos without expensive equipment, the caption implying that it was a smartphone camera that yielded these epic results. But of course, that's not the case. Read more…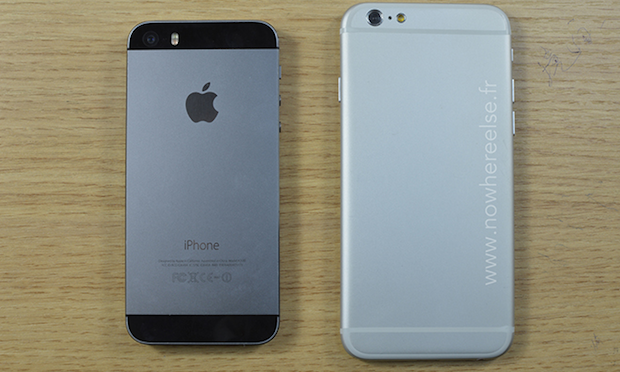 We've already seen that Apple plans to take some serious photographic steps forward when it comes to the its newest mobile operating system, iOS 8, but we have yet to find out what the Cupertino giant has up its sleeve hardware wise.
Of course, even if we haven't heard from Apple, that doesn't mean we don't have some idea what's on the way. As the iPhone 6′s inevitable announcement draws ever nearer, vague hardware rumors are beginning to solidify. Read more…
According to a newly-published patent from Apple, the tech giant is looking to flex its muscles in the world of smartphone camera technology… quite literally. Read more…
The team behind the photo narrative platform Exposure just released a brilliant little app called Golden Hour.
Bringing their philosophy of doing one thing well to iOS, Golden Hour is an extremely minimal, beautifully designed app that alerts photographers when the most sought-after time of day is upon them. Read more…
Last November, photographer Jeremy Cowart revealed OKDOTHIS, a two-and-a-half year collaboration between himself and the development team at Aloompa to create an app that inspired creatives to be… well… more creative.
And now, in the name of continuing to keep the creative community on their toes, OKDOTHIS has announced a 2.0 revamp of what is essentially its entire platform. The app, website and overall structure of the platform is much more streamlined now, featuring a more unified and easy-to-use design across the board. Read more…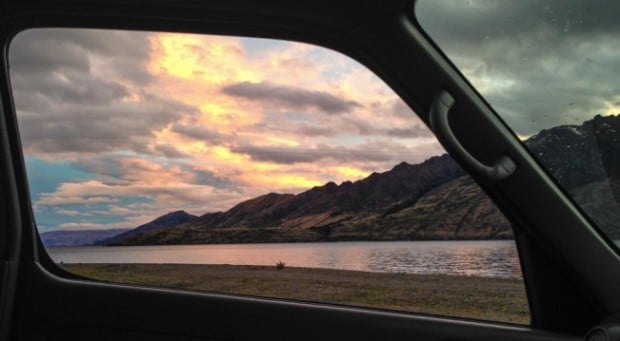 So, you're finally taking that dream vacation to Middle Earth New Zealand when, on your first day there, all of your baggage gets stolen. Two cameras and every piece of clothing you brought is now gone.
What do you do when all you have left are the clothes on your back, your passport, your wallet and your smartphone? Well, if you're photographer Alison Turner, you go about your trip as if nothing ever happened, and pull a fun photo series out of it in the process. Read more…
If you're looking to get more out of your smartphone's camera with minimal financial investment, look no further. Kai and the DRTV team have created a short little video that goes over ten cheap, clever tricks that'll help you get the most of your mobile photography.
Kai specifically uses an iPhone throughout the video, but a number of these tricks can be used on any mobile device. Read more…
Maybe you're sick of the "cartoonist/photographer/artist inserts fun characters or images into the real world using forced perspective" thing, and admittedly there have been a lot, but the video above is an example that falls very near the top of the genre's "best of" list. Read more…