FindMySnap Uses AI to Search Through and Organize iPhone Photos
Cyme, the company behind the macOS photo cataloging application PeakTo, has announced FindMySnap, a new iOS app that uses image recognition to help smartphone users easily find specific photos.
Thanks to integration with iPhone's native Photos app, FindMySnap users can search their entire photo library using descriptive terms and themes.
"From a simple description, the app displays the best results found among photos. It acts as a personal archivist, carefully sorting images, including by location," promises Cyme. As for themes, the app includes more than 1,000 to browse, including topics like "Adventure Photography" and "Fun Time."
"Your treasured moments are just a description away. Just tell us what you're looking for and let our search photos feature do the magic. No more wondering, 'how to search images on my iPhone?' or 'how to find my picture on my phone?' — FindMySnap has got it all!" the company writes.
While quickly finding a photo instead of scrolling through thousands of images sounds useful enough, Cyme also says that FindMySnap collects search results into a visually pleasing collage, which can be further refined by the user and saved or shared on social media. Sharing is achieved through iOS's native "Share" function.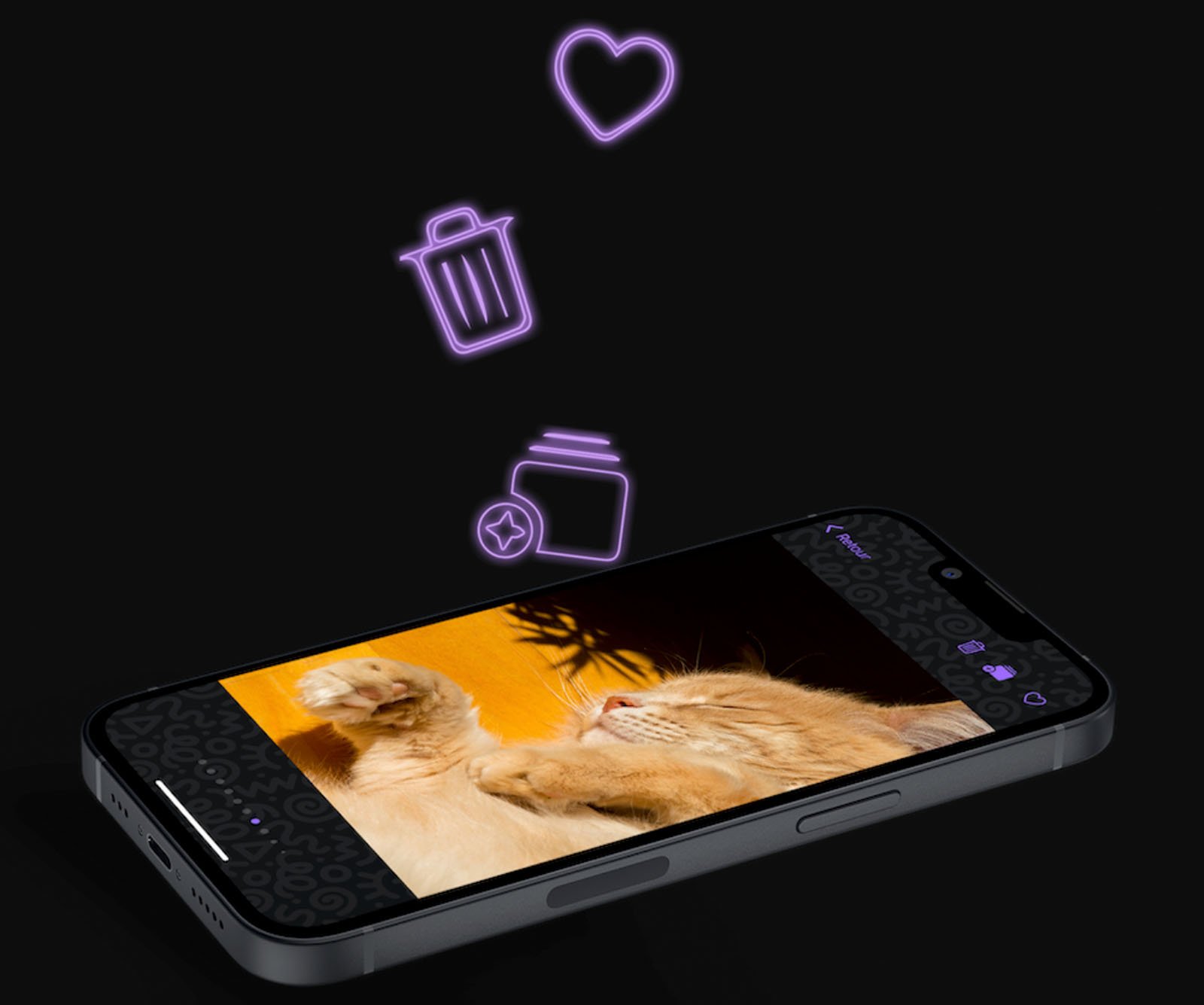 FindMySnap also makes it easier to organize and delete photos. Given how ubiquitous smartphones are and how many images people often capture on their devices, the Photos app can quickly become cluttered. The compay says it will help mobile photographers track down duplicates and uninteresting photos directly within Apple Photos. FindMySnap also allows users to bookmark images and create albums that sync with the Photos app.
"FindMySnap is more than just a photo search engine; it's a tool that restores the pleasure of exploring your images," says Claudia Zimmer, CEO at CYME. "Our technology not only transforms photographic chaos into a curated selection of images, but it also offers inspiring themes for organizing these photos. FindMySnap helps us rediscover our own photos!"
Pricing and Availability
FindMySnap is available now for free on the Apple App Store. The free version of the app allows users to analyze and classify up to 5,000 photos and displays up to nine images per search.
Two in-app purchase options, including monthly and annual plans, unlock the app's full capabilities, including organizing additional photos and seeing more expansive search results. The premium version is $1.99 per month or $6.99 a year.
---
Image credits: Cyme