Mint Finalizes The Design of Its Premium Compact 35mm Camera
Mint has released an update on its anticipated premium compact 35mm film camera.
In a blog post on its website, Mint explains that the company has gone so long between updates — about two and a half months — because the team has been working hard on adjusting the camera body design and fixing numerous issues, including light leaks and the viewfinder performance.
"We're working on the first 10 pre-production units right now while digging out the remaining bugs," Mint writes. "Mass production comes after that."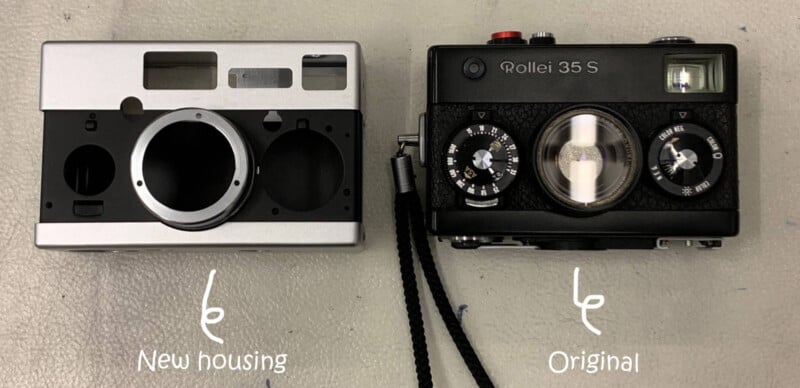 Further, "after a painstaking four-year journey," Mint says that it can announce that its premium compact camera design has been finalized.
Alongside finalizing the design, Mint has also been able to nail down some specific details, including the camera's price, which will be between $650 and $800. As for the release, the camera will definitely not be available this year but is "very likely" to launch in 2024.
The financial state of the project at large has been costly. The company says that the research and development costs of the camera have been "sky high."
"The mold costs, labor costs, and everything is just very expensive. Basically Mint is risking the whole company to get this project off the ground," Mint explains.
In the new blog post, Mint Camera founder Gary Ho shares photos of the new body design for the upcoming 35mm camera, and it is inspired by the Rollei 35S.
"It's fascinating to look back because Mint once contemplated offering the Rollei 35 but eventually shifted our focus to the Polaroid SX-70. I only later learnt that the original Rollei 35 is very difficult to handle. You can only guess the focus, and it often encounters issues with the light meter," says Ho.
Concerning the Polaroid instant cameras that have been such an important part of Mint's offerings, the company recently discovered a box of 1980s-era Polaroid SLR 680 cameras in mint condition.
PetaPixel will keep a close eye on Mint's premium compact 35mm camera project and share new details as they become available. As of now, it appears that 2024 could be an excellent year for analog photographers keen to add a compact film camera to their kit.
---
Image credits: Mint