Sony Will Finally Bring New Features to Old Cameras via Firmware Updates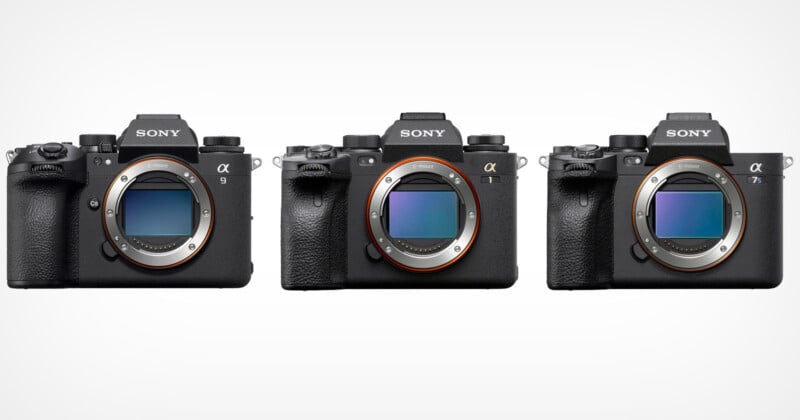 At the tail end of its presentation for the new global-shutter-equipped a9 III full-frame camera, Sony announced that it would finally be bringing some of its new software features to select older cameras via firmware updates.
Beyond the groundbreaking new a9 III, the first full-frame camera with a global shutter sensor, and the world's lightest 300mm f/2.8 lens, Sony also announced new firmware for the Sony a1 and a7S III that offer improved workflow. The largest complaint by Sony photographers was the company's seeming reluctance to update its older cameras with new features, even those that are not complicated enough to require new hardware. Sony appears to have listened and is offering a meaningful update to a select few cameras. It certainly is a start.
For still/movie shooting, the Sony a1 will finally get the company's breathing compensation relay playback technology. The a7S III will also receive breathing compensation when shooting DCI 4K video at 24p.
The a1 and a7S III are also set to both receive multiple IPTC presets, which can be stored in the camera itself and can be swapped at will by the user. The cameras will also offer "protect and transfer" as a single action now and ensure high-priority transferring without a queue.
Content authenticity is a major area of focus for multiple companies these days and Sony is getting in on the trend too. The a1, a7s III, and the new a9 III will be able to be updated to offer C2PA format support. The precise countries and regions that will support this function have not yet been finalized at the time of publication.
Taking a page out of Panasonic's book, Sony has already promised a firmware update for the new a9 III camera that will come soon after it is released next year. The Sony a9 III will receive after-launch support in the form of functional enhancements like FTP operability, relay playback, and C2PA​ format support.
Sony, which joined the standards body that operates the CP2A in 2022, becomes the first camera manufacturer to actually promise to update existing cameras with CP2A content credentials via a firmware update. While this was always possible, at the time of publication the only camera company that had integrated the feature into a camera was Leica, and that capability required purchasing an all new camera body in the M11-P.
The camera software updates for the a1, a7s III, and a9 III will be available in Spring 2024.