Peakto is Now Compatible with Lightroom CC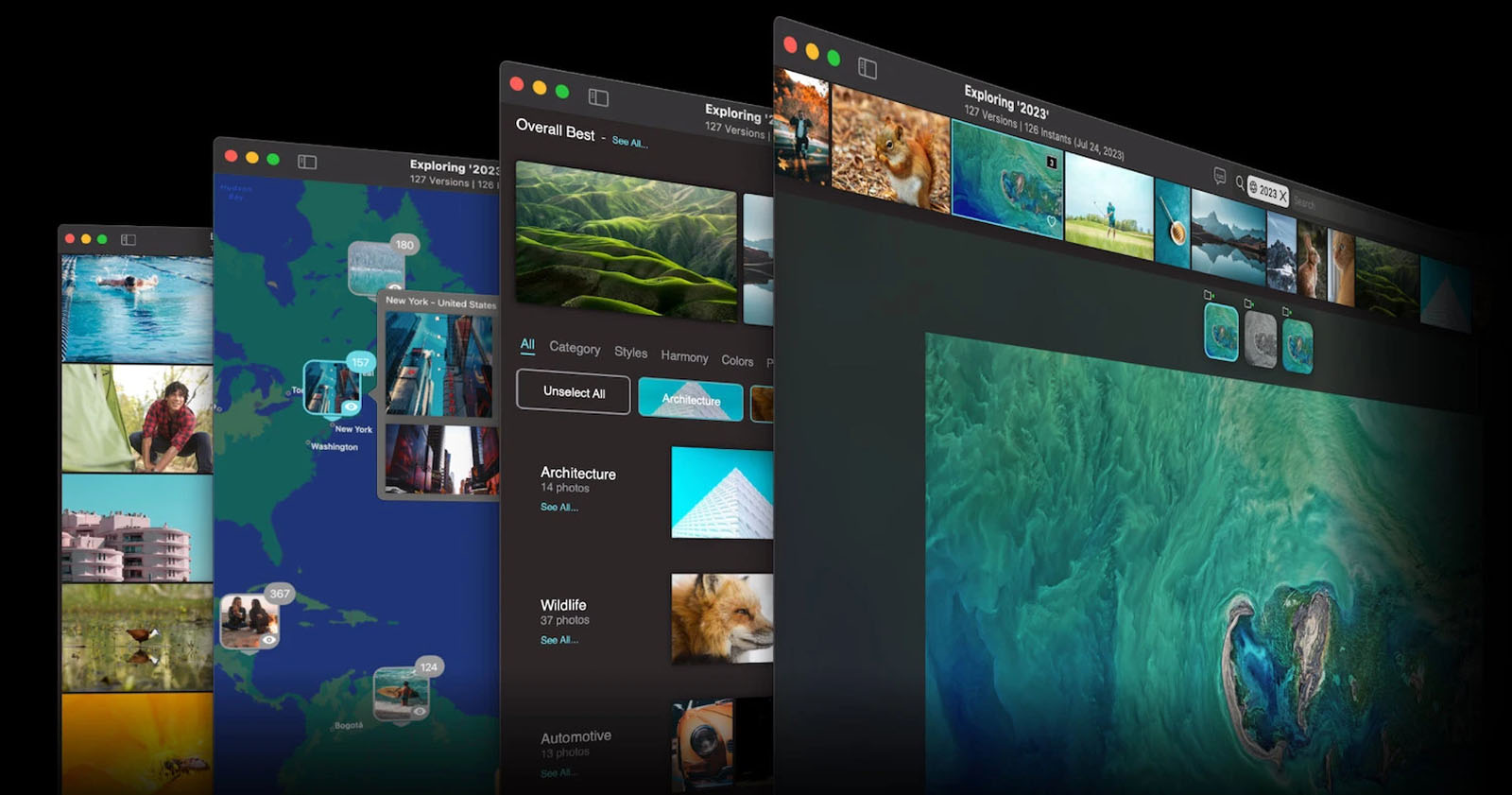 Peakto version 1.85 is available now, adding compatibility with Adobe Lightroom CC, not to be confused with Lightroom Classic which Peakto has been compatible with since its launch.
Developed by Cyme, the company behind the photo migration software Avalanche, Peakto is an artificial intelligence-powered (AI) app for macOS that delivers photographers with a comprehensive look at all of their photos across multiple sources and compatible apps, including Lightroom Classic, now Lightroom CC, Capture One, Apple Photos, the macOS Finder, Luminar, Instagram, DxO PureRAW and PhotoLab, and more.
Peakto allows photographers to view full-resolution previews of all their images across multiple apps and enables users to keep track of their photos without creating duplicate files. From within Peakto, photographers can jump from app to app in just one click.
Aside from gathering all photos in one app, Peakto also offers users customizable views of their images, including grid view, map view, and an automatically organized view that uses artificial intelligence to label and categorize photos.
When trying to find a specific image, users can describe a photograph and Peakto's AI will retrieve matching photo. Further, images are automatically sorted using AI into different content categories, like portrait, abstract, wildlife, colorful, landscape, and more. Peakto also incorporates automatic keywording and color analysis, providing more ways to find the desired image.
Earlier this year, Peakto added cross-app annotation. This feature allows photographers to annotate their images within Peakto's unified interface, and these annotations will carry over to compatible apps.
Peakto also allows for batch exports of images in full resolution, even if the selected images are in different locations or formats. For easy social sharing, there are also export options for lower-resolution image sizes and formats.
Cyme also says that more improvements to Peakto will arrive this year through free updates, including improved photo navigation powered by AI, better file saving and exporting, culling features, and more robust image-sharing tools.
Peakto is only available for Mac and as part of a subscription pricing model or as a lifetime license.
Each option offers a single-user seat. The monthly plan is $9.99 per seat while the annual plan is $59.99 per year, which works out to $4.99 monthly. The lifetime license is available for $189. Peakto is available now on the Mac App Store and includes a free 15-day trial.
---
Image credits: Cyme