Less is More: How Minimalist Gear Changed My Photography
In my daily routine as a photographer and filmmaker, I work with two Canon EOS R5 cameras. Along with the standard f/2.8 zoom lenses, I also carry a few prime lenses in my camera bag, such as the RF 50mm f/1.2 or the RF 85mm f/1.2.

For commercial projects for my clients, I naturally strive to deliver only the best quality. However, for
a 4-week trip to Sri Lanka
, I deliberately chose to limit my gear to a minimalist, compact setup.
Firstly, because I prefer to travel light, and secondly, to challenge the prevailing notion that good pictures require an expensive camera and high-quality lenses. So, I embarked on my journey with a setup that cost less than €2,000 (~$2,200): A Canon EOS R10 with the RF-S kit lens 18-150mm, a 100-400mm lens, and a teleconverter. I only packed the telephoto lens for a few sports and wildlife shots. The EOS R10 with the kit lens would be my standard gear for a few weeks.
Full disclosure: I am a Canon Ambassador, and the camera and lens were provided to me free of charge. However, my review of the camera reflects my personal experiences as a professional photographer.
The Advantages of Traveling Light
Anyone who has ever hauled a full camera bag with multiple bodies and lenses up a mountain knows: no pain, no gain. For me, this is a professional routine. Unlike many ambitious photographers, I am glad when I can travel with a light and compact setup during my leisure time. This has several key advantages.
A compact camera with just one lens is quickly stowed away but also ready to use in no time. And in the travel bag, there is enough space left for many other items. A critical aspect for me is readiness. In travel and street photography, you often only have a few seconds to capture the perfect moment. If you first have to open a large camera backpack, mount the correct lens, and get the camera ready for use, the fisherman has already emptied his net or the street vendor has already sold his wares.
The best camera is the one you have with you – not only with you but also immediately ready to use. Thanks to the extensive coverage of the 18-150mm zoom, I also do not need to change lenses. With the 1.6x crop factor of the APS-C sensor, this corresponds to 29-240m on a full-frame camera. From wide-angle to telephoto, I can capture every situation in both wide shots and detail.
Almost Incognito on the Move
One of the biggest advantages for me, however, is that I am not perceived as a professional with a small amateur setup. Especially in poorer countries, I do not want to stand in front of people with extremely expensive equipment.
On the one hand, I do not want to be perceived as a rich Westerner; on the other hand, a smaller camera allows me to approach people more personally and respectfully. It does not give the impression that a professional is at work, and everyday situations can be captured much more easily and without attracting much attention.
Compromises in Quality and Performance
Of course, I am used to absolute professional quality, both in the camera and the lenses. Here, a kit lens cannot keep up. It is quite dim compared to my prime lenses. So, I have to quickly ramp up the ISO. Especially under poor lighting conditions, I quickly reach ISO values that I would have strictly avoided a few years ago. However, thanks to modern software, I have no more concerns about using ISO 20000 or even higher.
In addition, the edge blur, vignetting, and general image quality are naturally far from the level of my L-series lenses. But here too, Lightroom and similar programs work miracles. I am willing to accept these quality compromises if it gives me a large zoom range and a compact, lightweight design. It is physically impossible to build a small, lightweight 10-200/f2.0 lens. So, I have to choose: large, heavy, and perfect quality versus small, light, and adequate quality. For travel photography, I prefer the latter.
When it comes to buffer memory – the camera's internal memory – I quickly reach my limits with action shots. It is impressive that the camera can take up to 40 frames per second with the electronic shutter. But after just a few seconds, it starts to stutter due to the large amounts of data. Here you clearly notice that a professional camera like the R3 or the R5 is superior.
Similarly, the R10 quickly reaches its limits in terms of weather resistance and battery life. So, anyone expecting a Ferrari at the price of a Fiat Panda will be disappointed. As a professional, I quickly notice these points, as I have the higher-end models for comparison. However, for occasional photographers with a limited budget, the performance of the R10 is quite sufficient.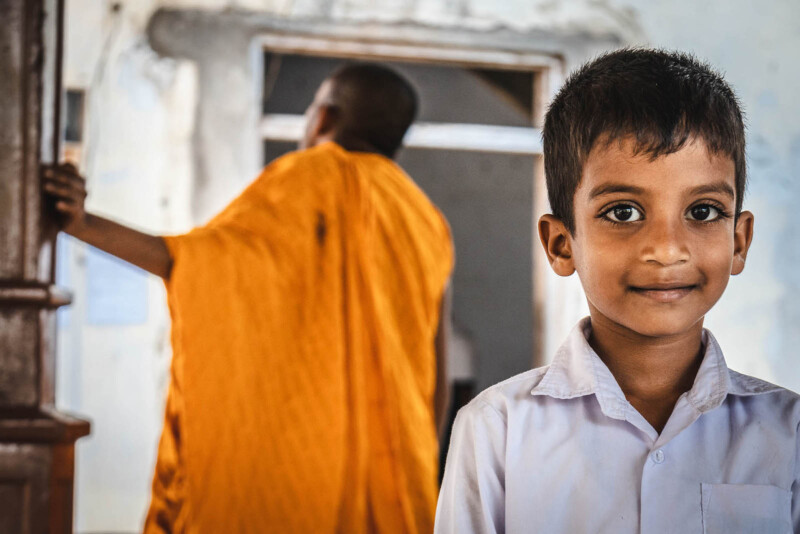 When Does Minimalist Gear Make Sense – And When Does It Not?
In my opinion, a compact setup is particularly beneficial when you are constantly on the move, be it in sports, while traveling, or in street photography. It's readily available, inconspicuous, flexible, and above all small and lightweight – features that are invaluable in these genres of photography and make work easier.
For commercial projects, on the other hand, where different requirements and expectations are placed, the quality and performance of my Canon EOS R5 cameras and top-class lenses are essential to achieve optimum results.
How My Photography Has Changed
Reducing gear to the essentials has significantly influenced my photography. Instead of wasting my time changing the right lens, I keep my eyes open and am ready for new things. I focus much more on my surroundings and what is happening around me. I strive to capture moments and be in the "now".
Many amateurs try to compensate for their lacking skills and creativity by purchasing new gear. They believe that only good cameras can take good photos. Sure, new technologies help to reliably focus on the subject in action shots. But they do not replace style and expression. Many young photographers who grew up in the digital age are trying their hand at analog photography.
I, coming from the analog era, enjoy the benefits of mirrorless cameras but want to consciously keep my technical footprint small to sharpen my vision and foster my creativity.
---
About the author: Martin Bissig is a professional action and outdoor photographer based in Switzerland. The opinions expressed in this article are solely those of the author. Bissig is one of the most published outdoor photographers in Europe and a Canon Europe Ambassador. You can find more of Bissig's work on his website, Facebook, and Instagram.