Canon R Full-Frame Mirrorless Camera and 4 RF Lenses Coming Sep 5th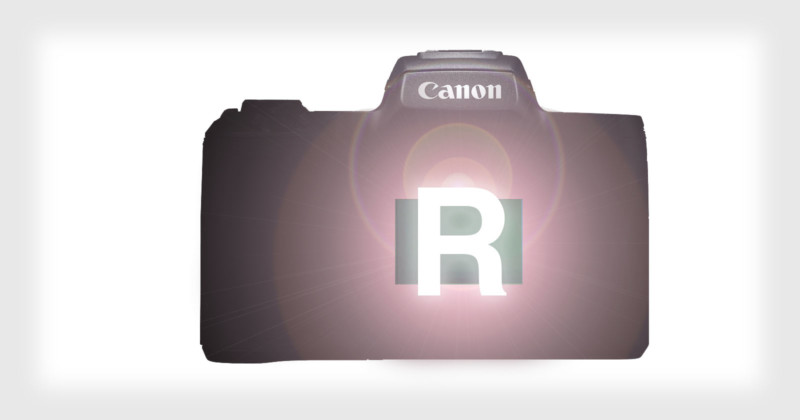 The cat is out of the bag. As rumors foretold, Canon will indeed be announcing its first full-frame mirrorless camera and 7 different new lenses next week on September 5th.

Canon Rumors and Nokishita have both published the full list of gear that will be unveiled on that day. Canon has been keeping this camera announcement as an extremely closely guarded secret that was largely under wraps up to this point.
The big announcement that photographers will be keen to learn about is Canon's new R full-frame mirrorless camera and the ecosystem that will be launched around it.
The R body will be sold both by itself and with a 24-105mm f/4L kit lens with the company's new RF mount
In addition to the 24-105mm f/4L lens, Canon will also be announcing three other RF-mount lenses: an RF 35mm f/1.8 M IS, RF 50mm f/1.2L, and RF 28-70mm f/2.
Canon will also be announcing a new BG-E22 battery grip, an EF-M 32mm f/1.4 STM lens, and two EF super-telephoto lenses: the EF 400mm f/2.8L IS III and the EF 600mm f/4L IS III.
It's still unclear how the new mirrorless camera will support EF lenses, but there are rumors that Canon has created some kind of special lens mount system that will allow the entire range of EF lenses to be mounted. If not, we may also see a separate adapter announced on the 5th as well.
Canon Rumors is also hearing that pre-orders for the new Canon R equipment won't begin immediately at the announcement.
The official announcement is only days away now, so we'll find out the full details soon enough. Stay tuned.