iFootage Launches New Portable, Powerful, and Color-Accurate LEDs
Camera accessory company iFootage has announced four new lights aimed at filmmakers, including three powerful new LEDs that promise professional-quality color accuracy.
iFootage Anglerfish SL1 130DNA
The iFootage 130DNA is a daylight natural spectrum all-in-one COB LED. "Designed to empower creators with a personal 'sun,' this portable and power delivery (PD) supported COB LED light unlocks unprecedented creative potential in a natural and healthy environment," says iFootage.
The 130DNA uses iFootage's low blue light technology, promising significantly reduced blue light emissions, which the company says enables heightened color accuracy throughout the color spectrum. "From vibrant blues to the subtlest hues, every shade is brought to life with exceptional clarity and depth," promises iFootage.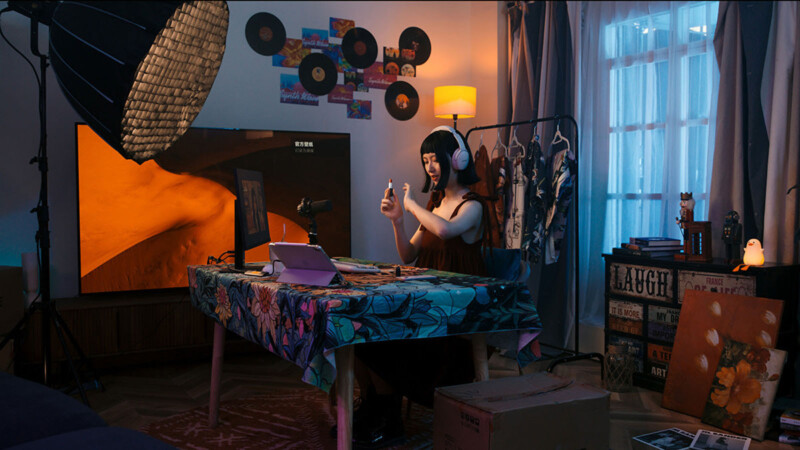 With better color accuracy at the time of capture, iFootage says that creators will no longer need to spend time performing color correction during post-production.
The light's color temperature is 5600 K, +/- 200K, with a CRI rating of 98 and a TLCI score of 99.
The 130DNA's overall power is 160 watts, and its maximum light output power is 130W. The light weighs 750 grams when bare, and its included adapter adds 630g to the total weight.
The light can be controlled with physical buttons or wirelessly using Bluetooth and an accompanying smartphone application.
The iFootage 130DNA is available to order now for $229, with shipping expected this month.
iFootage Anglerfish SL1 60BNA and 130BNA
Alongside the 130DNA, a daylight natural spectrum LED, iFootage has also launched a pair of new bi-color LED solutions, the 60BNA and 130BNA.
"Combining the versatility of bi-color functionality with unparalleled portability, these COB LED light sets new standards for creative lighting in any environment," iFootage explains.
With warm tungsten and daylight color options, the bi-color LEDs enable seamless transition between different lighting moods. Available color temperatures range from 2700 to 6500K.
The 130BNA, as evidenced by its name, has a 130-watt output, whereas the 60BNA tops out at 70W — not 60 watts. The two lights offer similar color accuracy ratings, with identical 99 TLCI scores, although the 130BNA has a 98 CRI compared to the 60BNA's 97 CRI.
"We understand the importance of flexibility and convenience for creators on the move. The 60BNA and 130BNA are ultra-portable, allowing you to take your lighting setup wherever your inspiration leads you. With PD support, you can even power the light using compatible devices such as power banks or laptops, providing you with uninterrupted creative freedom," iFootage says.
The 60BNA starts at $200, with shipping expected to begin in August. The more powerful 130BNA also arrives next month, starting at $280.
More From iFootage
Complete specifications for iFootage's three new LEDs are available on the iFootage Gear website. iFootage also sells camera support systems, including the incredible Cobra 3 monopod that PetaPixel's Jordan Drake calls a "videographer's best friend."
Videographers looking for powerful LEDs should also consider iFootage's Anglerfish PL1 LEDs it released in May.
---
Image credits: All images courtesy of iFootage Gear