Nikon is Rapidly Rising Up Sales Charts Thanks to the Z8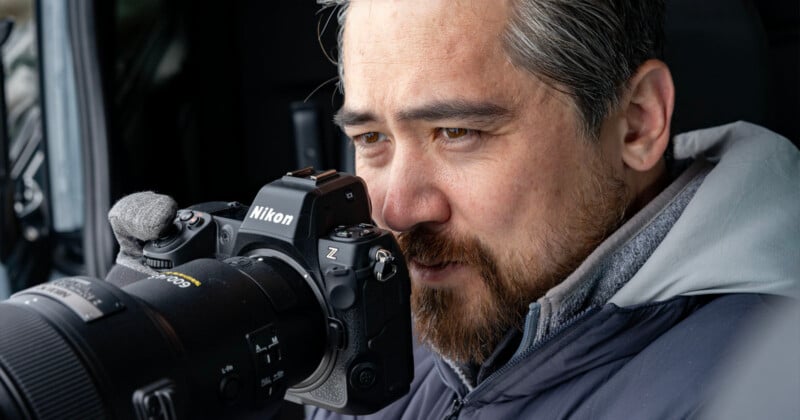 Nikon, which just two years ago floundered well below its contemporaries, is once again making waves. The Z8 has proven incredibly popular and has propelled the company back up the sales charts.
According to two separate Japan-based metrics, Nikon is rapidly rising in popularity thanks to the Z9 and, more so, the Z8. Both BCN+R and Map Camera have recently published metrics that show Nikon's new mirrorless camera endeavors paying off, and while neither of these sources are particularly useful much of the time, this is an exception.
PetaPixel stopped publishing data and findings from Japanese-only stores like BCN+R and Map Camera in early 2022 because while the information seems valuable on its face, the different consumer purchasing decisions between Japan and the West mixed with specifically BCN+R's general market made it a poor metric for determining overall sales success.
However, while tracking that data month-to-month or even quarter-to-quarter isn't necessarily helpful, looking at a brand's success over the course of years does have value.
Map Camera, a camera mail order shop that sells new and used equipment, reports that when looking at "popularity," the Z8 was the month's the number one most sought after camera, followed by the Z9. Nikon hasn't occupied that level of popularity in quite a long time, showing that it has some serious momentum at least from a desirability standpoint.
More telling is a historical look at BCN+R's sales data from 2020 through this point in 2023, which shows incredible growth. While it might not look impressive on the chart below, looking at raw numbers tells a more dramatic story.
Back in 2020, when Nikon was knee-deep in its financial troubles and seemed to be a bit rudderless, Nikon held a paltry 2.5% market share in sales from BCN+R. Now, just a bit more than three years later, the company has grown to 12.9%, surpassing OM Digital to take third place among all major camera manufacturers.
The jump in market share is the most Nikon has seen in more than three years. While it is quite a far amount away from the position of top two it used to live in during the heyday of SLRs and DSLRs, it's a huge improvement for a company that had fallen to become basically an afterthought.
Perhaps even more impressive is that BCN+R is a general electronics retail, similar to a Best Buy in the United States, and not a major high-end camera supplier. The company's target market is average consumers, not professionals, so the fact that Nikon's popularity is being driven by high-end cameras like the Z8 and Z9 is especially impressive in this context.
Data like this just isn't available in the United States — dealers don't publish sales figures like this — so it comparing this information to sales data in the West is far more challenging. However, given the Z8 is on backorder and has been basically since its launch, it's probably fair to guess Nikon is selling a lot of them.