Sigma's New 14mm f/1.4 Art Lens is Tailor-Made for Astrophotography
Sigma has announced the "world's widest" f/1.4 prime lens: the 14mm f/1.4 DG DN Art. The company says this new optic was born from our engineers' passion for capturing the widest, brightest, highest-resolution, and most captivating starry sky images possible.
The lens, which is only the "world's widest f/1.4 single focal length lens" if fisheye lenses are not considered, was designed specifically for astrophotography on mirrorless Sony E-mount and Leica L-Mount cameras.
To that end, the 14mm f/1.4 DG DN Art has a set of features to support that style of photography including a removeable tripod socket with built-in Arca-Swiss support, a manual focus lock switch, lens heat retainer, rear filter holder, and a specially-designed front cap including a new locking mechanism and new filter storage slots.
The large optic is constructed of 19 elements arranged into 15 groups including three FLD, one SLD, and four aspherical elements. The company says that this combination gives the lens "advanced" aberration correction and a "high degree" of precision in the construction of the lens. It features an aperture range of f/1.4 through f/16 via an 11-bladed diaphragm.
In particular, Sigma says this lens controls sagittal coma flare (which distorts the shape of stars) has been corrected carefully so that even photos shot at the lens's widest aperture are delivered correctly out to the periphery of the image.
The company also says that ghosting and flare are "thoroughly" addressed through a combination of the optical design and coatings.
"Optimized for starscapes, which require extremely high performance, this lens delivers images that exceed expectations in any scene, including landscapes, architecture snapshots, portraits, and indoor photography," Sigma says.
Sigma also equipped the 14mm f/1.4 with a linear motor (specifically, a high-response linear actuator) which, if it performs as similar systems have in the past, will make autofocus not only fast and quiet, but also accurate.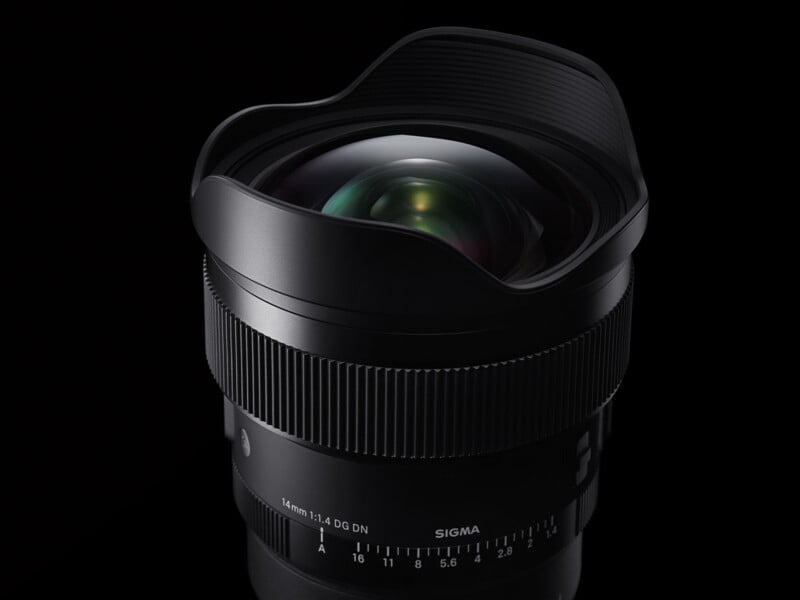 As mentioned, the lens comes equipped with five additions that were included to specifically cater to astrophotographers. Firstly, it has a detachable tripod mount that has built-in support for Arca-Swiss and can be mounted directly to tripods — this is apparently especially useful since the lens is notably front-heavy by Sigma's own admission.
The lens also has a manual focus lock switch that prevents focus shift caused by unintentional operation of the focus ring, which is especially useful for long exposure photos in the dark. The 14mm f/1.4 DG DN Art also has a lens heat retainer, which helps prevent a lens heater — a belt-shaped electric heater designed to prevent condensation — from protruding into the front of the lens and causing vignetting on the periphery of the scene.
Given that the front of the lens is rounded and cannot accept traditional filters, Sigma has included a rear filter holder for attaching a sheet-type filter on the backside of the lens. Finally, the front cap has a locking mechanism and filter slots that helps protect the aforementioned rear filter ships from being scratched or accumulating dust or grime.
The body is dust and splash resistant and the frontmost surface of the lens is coated with a water- and stain-repellent coating. It also has a minimum focusing distance of 11.9 inches and a maximum magnification ratio of 1:11.9.
Below are a set of sample photos captured with the lens, provided courtesy of Sigma.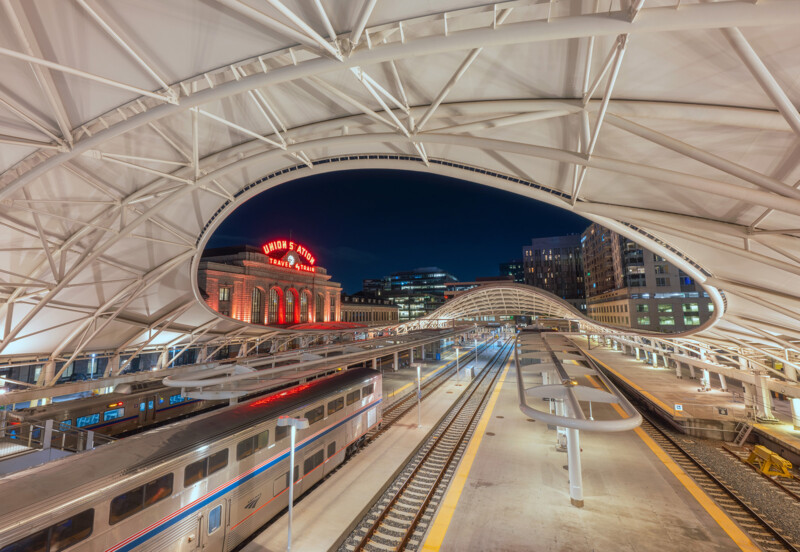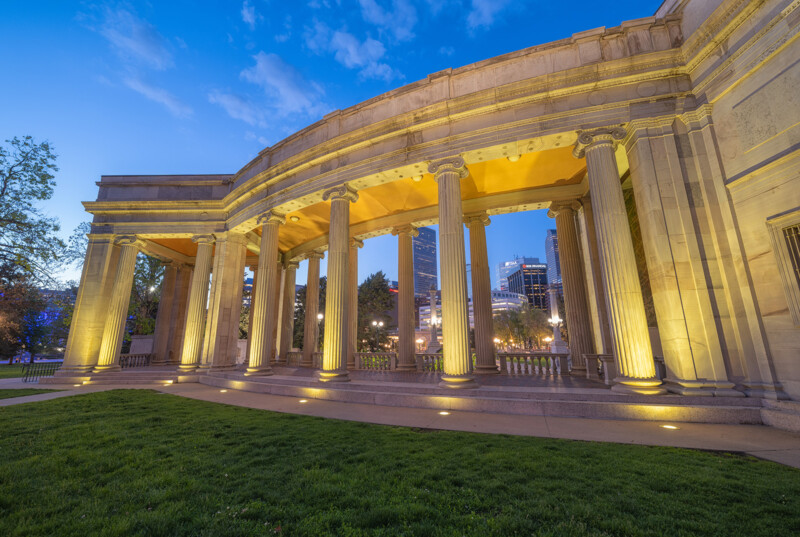 The Sigma 14mm f/1.4 DG DN Art will be available in late June for $1,599.
---
Image credits: Sigma