Sigma 14mm f/1.4 DG DN Art Review: A Nocturnal Monster
Jordan Drake — my YouTube partner — hands me the Sigma 14mm f/1.4 DG DN Art lens, and the first thing that strikes me is just how bulky it is. The second thing that strikes me is that we need to go shoot some astrophotography with it.
---
Thanks to Picflow for sponsoring this episode!
---
I am not an experienced astrophotographer, having only attempted it a few times with varying degrees of success. Once in Sedona, Arizona, where I had some beginner's luck, once in Bend, Oregon, where I didn't get any keepers, and a rewarding trip to Writing-on-Stone national park here in Alberta.
Throw in a couple more times as part of our lens testing routine and I can safely say that I only know the basics. The real challenge is that when Jordan and I head out to take some night shots we have the worst luck with the weather. Invariably we encountered heavy cloud cover and poor timing with the moon. The Sigma 14mm test was no exception. Luckily we got a few shots to at least evaluate the lens before heading home.
Sigma 14mm f/1.4 Art: Design, Build Quality, and Handling
Art series lenses are always built to a very high standard, and the $1,599 14mm f/1.4 has some heft to it. Weighing in at a robust 41.3 ounces (1,170 grams), you certainly notice it after a day of shooting. The Sigma 14mm is fully sealed against inclement weather and solidly machined from metal. From the integrated hood down to the control rings and switches, everything feels tight and well-built.
One of the best features is a locking switch for the focus, regardless of whether the camera being in automatic or manual mode. I found this especially useful in shooting the stars, as I could confirm my focus manually and then flip the switch. No matter how much the focus ring may get turned after that, I know the focus will be in the same place. This helped me to move from one shooting angle to another without worrying about my focus needing to be confirmed every time.
There is no built-in optical stabilizer — even though the lens seems to have plenty of space for it — which is to be expected. This lens will spend most of its time on a tripod, and even when handheld, 14mm is an easy focal length to hold steady.
Due to the nature of an integrated hood and the extreme wide-angle coverage, screw-in filters are not an option. You could feasibly place large plate filters in front of the lens with an adapter or you cut gels to fit inside the lens mount. For the latter solution, Sigma has provided a template to shape your gel filters, along with a handy locking mechanism inside the lens to hold them safely in place.
I should mention that there is a heavy-duty tripod collar included with the lens, which shifts the balance of weight appropriately backward. Not only does this balance the lens and camera better on a tripod, but it is also cut with Arca Swiss-style dovetails which simplifies attaching it to the majority of modern tripod heads. If you want to shed some weight and leave the collar at home, you are provided a simple protecting ring to cover the mounting lugs on the lens barrel. There is even a gizmo provided to attach an anti-fog lens heater.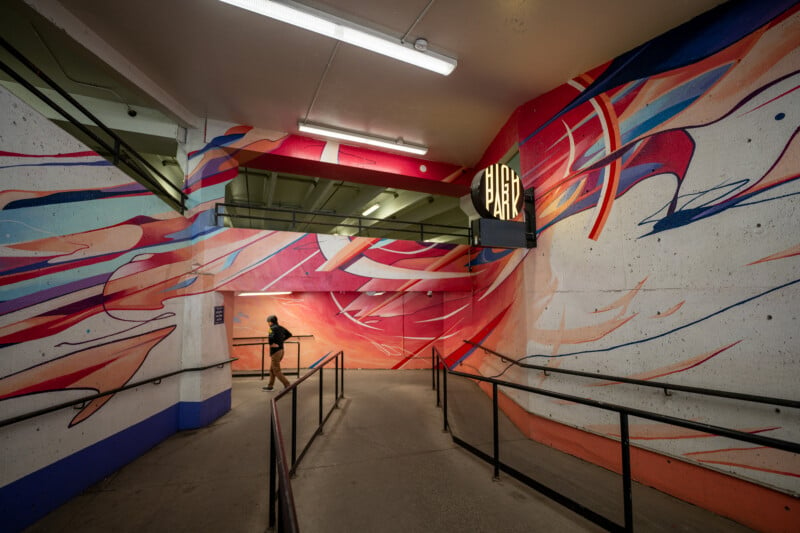 Sigma 14mm f/1.4 Art: Image Quality
So let's start with the characteristics that make for a good Astrophoto lens. We ideally want to avoid issues like "coma," or comatic aberrations, which make your stars look like little comets at the edges of the frame. We also want to avoid sagittal astigmatism, which gives your stars a dreaded bat or bird-shaped profile. Both of these issues are very hard to remove in post.
I'm happy to report that the Sigma 14mm Art handled both of these issues well. I saw no real comatic aberrations to speak of, but there was some minor sagittal astigmatism present. Shooting on the Sony Alpha 7RV, the level of detail available makes these aberrations noticeable when pixel peeping, but when viewed in the context of a photograph the issues are shown to be minor. I feel like the Sony 14mm f/1.8 G Master handles aberrations a little better, but the Sigma gives a substantial benefit in terms of light gathering.
How does this lens handle shooting towards bright light sources such as the sun, or the street lights of a busy cityscape? I have always found Sigma to have excellent lens coatings that prevent sun flare and a general loss of contrast, shooting toward bright lights.
The Sigma 14mm Art has no issues with ghosting or flare and carries on the excellent performance that the company has become known for. What Sigma does not traditionally deliver well, though, is sunstars. They typically have softer points, blurry rendering, and have an overall lack of drama. So one of my biggest surprises with the 14mm was just how nice the sunstars were. Although they can be small in the frame given the very wide field of view, the sunstars still spread across the frame with a sharp, tight look to them. I would happily shoot this lens in sun-drenched landscapes without hesitation.
We are going to be shooting this lens at f/1.4 all the time, so it better be sharp wide open. Gratefully, the Sigma absolutely delivers sharpness, even at its widest aperture. The detail is excellent not only in the center but right to the corners as well.
This is a huge boon for astrophotographers who want even detail clear across the frame. I will say there is a healthy amount of vignetting to be corrected but I was very pleased with the f/1.4 performance. Obviously when the aperture is stopped down image quality only improves: the vignetting goes away and sharpness only gets better. This is a very sharp lens.
Let me preface this next part by saying that shooting astro photos will often be at the widest aperture, focused to almost infinity, but with minimal concern for the look of the bokeh of a lens. When used for landscapes, most often the lens will be shot with a stopped-down aperture, and again with minimal concern for the rendering of out-of-focus areas. I say all this because in my opinion, the Sigma 14mm doesn't have the most pleasing rendition of bokeh.
In close-up shots, or situations specifically intended to show shallow depth-of-field, I find the transitions from in-focus to out-of-focus areas can look a little "nervous." Blurry backgrounds will distort towards the corners of the image which can look distracting; an issue common on ultra-wide lenses. Specular highlights have no trace of onion rings and are pleasingly round when stopped down, but have a somewhat odd look when shot wide open. They have a more oval-like cat's eye effect which reminds of the shape of lemons.
Sigma 14mm f/1.4 Art: Video Capabilities
So we have a lens that performs great wide open, corrected well for flare, with beautiful sunstars, and is tailor-made for nocturnal shoots. It also has a well-dampened manual focus ring and a de-clickable aperture. This lens should be an excellent tool for videographers. And it is in most situations.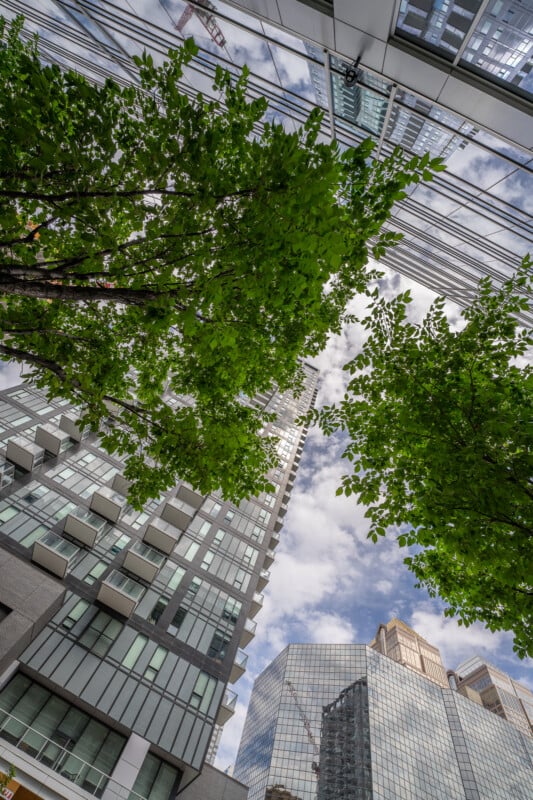 The only issue the Sigma really has is in terms of lens breathing. When I first tested the Sigma 14mm, lens breathing seemed well controlled, with the edges of the frames shifting only slightly while focusing from minimum distance to infinity. However, upon closer inspection of the files, I noticed strange lens breathing in the center of the frame. This is quite rare and unfortunately very distracting when pulling focus from one distance to another. I'd still absolutely use this lens for video applications, but I would avoid long focus pulls.
Nocturnal Performance That's Lights Out
Excellent optical performance coupled with professional build quality; what's not to love? The Sigma 14mm continues the tradition of Art series lenses, delivering the goods at a decent price. Despite the larger physical size of the lens, the trade-offs are worth it.
I think astrophotographers will enjoy this lens and will appreciate the faster aperture compared to some other competitors. Anyone who needs an ultra-wide lens for low-light situations like indoor music venues or documentary work might also want to take a look.
Are There Alternatives?
In L-Mount, there really isn't much else available. Buy this lens now: it's the way to go for fast aperture ultra-wide primes. If you have a Leica or Panasonic, this is the lens to purchase.
In Sony E-Mount the main competition will be the Sony 14mm f/1.8 G Master. The Sony is smaller, lighter, and takes stunning night photos. But it is also somewhat slower than the Sigma 14mm f/1.4 Art. If compactness for travel or back-country hiking is important, get the Sony. The price is effectively the same, and both lenses are excellent, so consider whether you want small or fast.
Should You Buy It?
Yes. Sigma has made an interesting focal length that is worthy of the Art badge, while also providing an excellent astrophotography lens at a decent price.